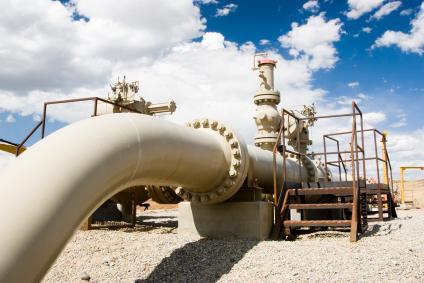 Analysis and Recommendations:
Natural Gas is trading at 3.344 down 0.052 in today's quiet session. In the US markets are open but it is a national holiday with traders enjoying the long weekend and Canadian markets closed along with Japanese the day was very light volume.
California Governor Jerry Brown told state regulators to immediately allow oil refineries to make an early transition to winter-blend gasoline to help bring record prices at the pump under control. However, winter blend ideally never comes to the market before Oct end. Thus, switching of gas may lead to weigh on gas prices during the day.
The number of rigs actively explored for oil and natural gas in the US dropped this week by 11 to 1,837. 1,398 rigs were explored for oil and 437 were searching for gas while two were listed as miscellaneous, as per oil field services company Baker Hughes Inc.
On the other side, concern of mild weather forecast may lead to lower consumption in eastern region and ultimately weigh on gas prices.
The big event today, was the revision of growth forecasts issued by the IMF, which reduced global demand for energy products. Crude oil also tumbled to trade under 89.00 today.
FxEmpire provides in-depth analysis for each currency and commodity we review. Fundamental analysis is provided in three components. We provide a detailed monthly analysis and forecast at the beginning of each month. Then we provide more up to the data analysis and information in our weekly reports.
Economic Data October 8, 2012 actual v. forecast
| | | | | | | | | | | | | |
| --- | --- | --- | --- | --- | --- | --- | --- | --- | --- | --- | --- | --- |
| Date |   | Currency |   |   | Event | Actual |   | Forecast |   | Previous |   |   |
| Oct. 08 |   | AUD |   |   | RBA Governor Stevens Speaks  |   |   |   |   |   |   |   |
|   |   | CHF |   |   | Unemployment Rate  | 2.9% |   | 3.0%  |   | 2.9%  |   |   |
|   |   | CHF |   |   | CPI (MoM)  | 0.3% |   | 0.3%  |   | 0.0%  |   |   |
|   |   | EUR |   |   | German Industrial Production (MoM)  | -0.5% |   | -0.8%  |   | 1.2%  |   |   |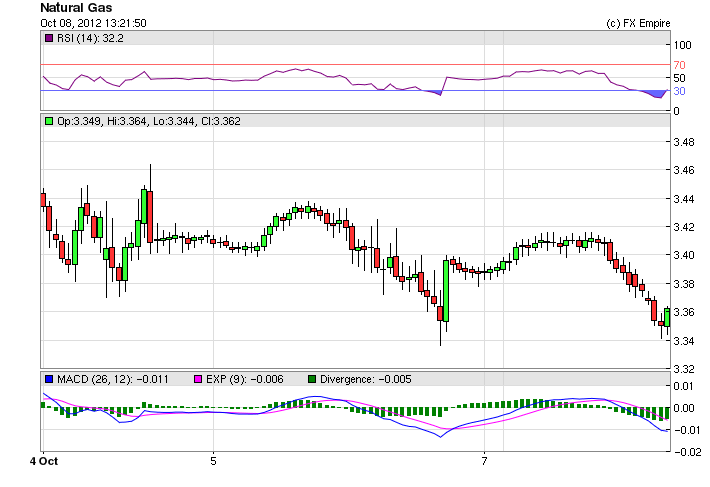 WEEKLY
Upcoming Economic Events that affect the CHF, EUR, GBP and USD
| | | | | | |
| --- | --- | --- | --- | --- | --- |
| Date | Time | Currency | Event | Forecast | Previous |
| Oct. 09 | 00:01 | GBP | | -20% | -19% |
|   | 09:30 | GBP | | -0.5% | 2.9% |
|   | 09:30 | GBP | | -0.6% | 3.2% |
|   | 09:30 | GBP | | -8.5B | -7.2B |
|   | 09:30 | GBP | | -1.1% | -0.8% |
|  Oct. 11 | 07:00 | EUR | | 2.0% | 2.0% |
|   | 07:45 | EUR | |   | 0.7% |
| Oct. 12  | 10:00 | EUR | | -0.5% | 0.6% |
Government Bond Auction
Date Time Country 
Oct 09 08:30 Holland 
Oct 09 09:30 UK 
Oct 09 14:30 UK 
Oct 09 17:00 US 
Oct 10 09:10 Italy  
Oct 10 09:10 Sweden 
Oct 10 09:30 Germany 
Oct 10 09:30 Swiss 
Oct 10 14:30 Sweden 
Oct 10 17:00 US 
Oct 11 09:10 Italy  
Oct 11 09:10 Sweden 
Oct 11 09:30 UK 
Oct 11 15:00 US 
Oct 11 17:00 US 
Oct 12 09:30 Germany 
Oct 12 10:00 Belgium