Introduction: Natural gas is nevertheless a major commodity in its own right, which is used for everything from cooking food to heating houses during the winter. Natural Gas is growing much faster than either of its non-renewable fossil fuel competitors, oil and coal.
Do not miss the weekly U.S. gas inventories report. The figures are issued by the Energy Information Administration (EIA) every Thursday afternoon at 15:30 (released Friday at 15:30 if there was a U.S. bank holiday on Monday). Here's a link to the latest EIA report. The main natural gas moving figure in there is the change in inventories from the previous week. When it comes to the gas inventories report, we're talking about billions of cubic feet, Bcf for short.
When the actual change in inventories number is released, it is the deviation from the expected number that is really important. If the actual inventories figure shows a 24 Bcf rise when an 84 Bcf increase was expected, then that is actually positive for the price of natural gas. All else equal, the price of natural gas should rise after the release.
A barrel of oil has roughly 6 times the energy content of natural gas. If the fuels were perfect substitutes, oil prices would tend to be about 6 times natural gas prices. However, due to various market characteristics discussed briefly above and the ease of using oil, the price of oil has been following a pattern of 8-12 times that of natural gas. However that ratio has spiked dramatically since March 2009.
Weekly Analysis and Recommendation:
Natural Gas continues to surprise traders staying strong in a weak market. NG opened the week at 3.491 and closed at 3.587 on Friday after hitting a high of 3.647, which started a huge selloff as traders took unexpected profits.
| | | | | | |
| --- | --- | --- | --- | --- | --- |
| Date | Last | Open | High | Low | Change % |
| Oct 19, 2012 | 3.587 | 3.579 | 3.647 | 3.559 | 0.25% |
| Oct 18, 2012 | 3.578 | 3.490 | 3.591 | 3.413 | 2.52% |
| Oct 17, 2012 | 3.490 | 3.433 | 3.498 | 3.399 | 1.69% |
| Oct 16, 2012 | 3.432 | 3.491 | 3.518 | 3.409 | -1.70% |
| Oct 15, 2012 | 3.491 | 3.591 | 3.592 | 3.447 | -2.76% |
The National Weather Service calls for cooler temperatures and an early winter which is increasing demand. There are no storms or hurricanes threatening supply at this time. The rise in prices can only be explained by future demand as the US gained this week, which makes NG a more expensive commodity.
There is a balance between the price of gas and the point at which producers will switch to alternative energy supplies. The EIA reported an increase in supply this week, but a bit lower than previous growth, giving NG a bit of a boost.
FxEmpire provides in-depth analysis for each currency and commodity we review. Fundamental analysis is provided in three components. We provide a detailed monthly analysis and forecast at the beginning of each month. Then we provide more recent analysis and information in our weekly reports and we provide daily updates and outlooks.
Major Economic Events for the week of October 15-19, 2012 actual v. forecast for Euro, GPB, the Franc, and USD
| | | | | | |
| --- | --- | --- | --- | --- | --- |
| Date | Currency | Event | Actual | Forecast | Previous |
| Oct. 15 | GBP | Rightmove House Price Index (MoM)  | 3.5% |   | -0.6% |
|   | CHF | PPI (MoM)  | 0.3% | 0.2% | 0.5% |
|   | USD | Core Retail Sales (MoM)  | 1.1% | 0.6% | 1.0% |
|   | USD | Retail Sales (MoM)  | 1.1% | 0.8% | 1.2% |
|   | USD | NY Empire State Manufacturing Index  | -6.2 | -4.5 | -10.4 |
| Oct. 16 | GBP | Core CPI (YoY)  | 2.1% | 2.1% | 2.1% |
|   | GBP | CPI (YoY)  | 2.2% | 2.2% | 2.5% |
|   | GBP | PPI Input (MoM)  | -0.2% | -0.1% | 1.9% |
|   | GBP | CPI (MoM)  | 0.4% | 0.4% | 0.5% |
|   | GBP | PPI Input (YoY)  | -1.2% | -0.8% | 1.1% |
|   | EUR | CPI (YoY)  | 2.6% | 2.7% | 2.7% |
|   | EUR | German ZEW Economic Sentiment  | -11.5 | -15.0 | -18.2 |
|   | EUR | ZEW Economic Sentiment  | -1.4 | -1.1 | -3.8 |
|   | EUR | Core CPI (YoY)  | 1.5% | 1.6% | 1.5% |
|   | USD | Core CPI (MoM)  | 0.1% | 0.2% | 0.1% |
|   | USD | CPI (MoM)  | 0.6% | 0.5% | 0.6% |
|   | USD | CPI (YoY)  | 2.0% | 1.9% | 1.7% |
|   | USD | Core CPI (YoY)  | 2.0% | 2.0% | 1.9% |
|   | USD | TIC Net Long-Term Transactions  | 90.0B | 45.3B | 67.2B |
|   | USD | Industrial Production (MoM)  | 0.4% | 0.2% | -1.4% |
| Oct. 17 | GBP | Average Earnings Index +Bonus  | 1.7% | 1.6% | 1.6% |
|   | GBP | Claimant Count Change  | -4.0K | -1.0K | -14.2K |
|   | USD | Building Permits  | 0.894M | 0.810M | 0.801M |
|   | USD | Housing Starts  | 0.872M | 0.770M | 0.758M |
|  Oct. 18 | GBP | Retail Sales (MoM)  | 0.6% | 0.4% | -0.1% |
|   | GBP | Retail Sales (YoY)  | 2.5% | 2.1% | 2.5% |
|   | EUR | Spanish 10-Year Obligation Auction  | 5.458% |   | 5.666% |
|   | USD | Initial Jobless Claims  | 388K | 365K | 342K |
|   | USD | Continuing Jobless Claims  | 3252K | 3275K | 3281K |
|   | USD | Philadelphia Fed Manufacturing Index  | 5.7 | 1.0 | -1.9 |
| Oct. 19  | USD | Existing Home Sales  | 4.75M | 4.75M | 4.83M |
Historical: From 2010 to Present
Highest: 6.106 on Jan 07, 2010
Average: 3.836 over this period
Lowest: 1.903 on April 19, 2012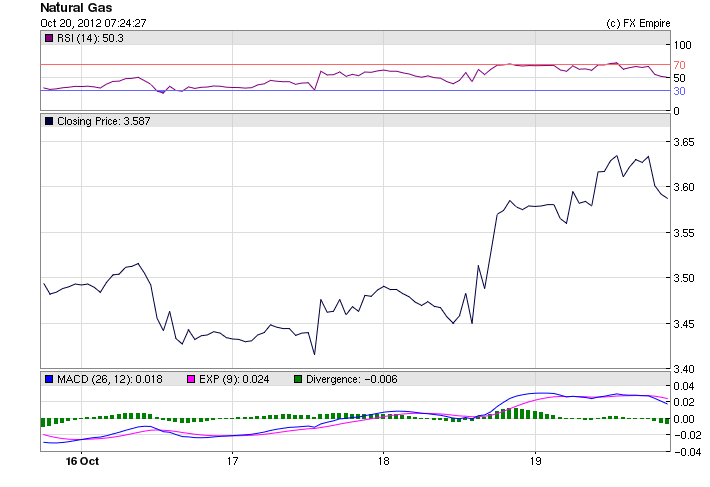 WEEKLY
Economic Highlights of the coming week that affect the Euro, GBP, CHF and the USD
| | | | | | |
| --- | --- | --- | --- | --- | --- |
| Date | Time | Currency | Event | Forecast | Previous |
| Oct. 24  | 07:58 | EUR | | 44.0  | 42.7  |
|   | 08:28 | EUR | | 48.0  | 47.4  |
|   | 09:00 | EUR | | 101.6  | 101.4  |
|   | 09:00 | EUR | | 109.7  | 110.3  |
|   | 09:00 | EUR | | 94.3  | 93.2  |
|   | 11:00 | GBP | |   | -8  |
|   | 15:00 | USD | | 385K | 373K |
| Oct.26  | 07:00 | EUR | | 5.9  | 5.9  |
|   | 08:00 | CHF | | 1.67  | 1.67  |
Government Bond Auction
Date Time Country 
Oct 22 09:10 Norway 
Oct 23 08:30 Spain 
Oct 23 14:30 UK 
Oct 23 17:00 US 
Oct 24 09:10 Sweden 
Oct 24 09:30 Germany 
Oct 24 14:30 Sweden 
Oct 24 15:30 Italy  
Oct 24 16:30 US 
Oct 25 00:30 Japan 
Oct 25 09:10 Sweden 
Oct 25 15:30 Italy  
Oct 25 17:00 US 
Oct 26 09:10 Italy