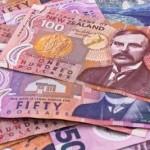 Analysis and Recommendation:
The NZD/USD is trading at 0.8172 bouncing off news that the PBoC initiated a new massive stimulus program the Chinese central bank inject fresh liquidity into China's financial system ($41 billion) via a daily operation, in an effort to stimulate economic growth.  Most of the kiwi exports go to China so stimulus is a big plus for the local currency.
Meantime, European Union finance ministers are meeting in Luxembourg Tuesday to work on a plan for EU bank supervision. Reports said little progress is being made. Spain has yet to ask for formal EU bailout assistance, even though European Central Bank president Draghi said Tuesday the ECB is ready to implement its bond buying program should Spain as for assistance
FxEmpire provides in-depth analysis for each currency and commodity we review. Fundamental analysis is provided in three components. We provide a detailed monthly analysis and forecast at the beginning of each month. Then we provide more up to the data analysis and information in our weekly reports.
Economic Data October 10, 2012 actual v. forecast
| | | | | | | | | | | |
| --- | --- | --- | --- | --- | --- | --- | --- | --- | --- | --- |
| Date |   | Currency |   |   | Event | Actual |   | Forecast |   | Previous |
| Oct. 10 |   | KRW |   |   | South Korean Unemployment Rate  | 3.1% |   | 3.2%  |   | 3.1%  |
|   |   | AUD |   |   | Westpac Consumer Sentiment  | 1.00% |   |   |   | 1.60%  |
|   |   | KRW |   |   | South Korean M2 Money supply  | 9.20% |   |   |   | 9.00%  |
|   |   | EUR |   |   | German WPI (MoM)  | 1.3% |   | 0.5%  |   | 1.1%  |
|   |   | JPY |   |   | Machine Tool Orders (YoY)  | -3.0% |   |   |   | -2.7%  |
|   |   | EUR |   |   | Finnish Industry Output (MoM)  | -1.40% |   |   |   | 2.00%  |
|   |   | EUR |   |   | French Industrial Production (MoM)  | 1.5% |   | -0.2%  |   | 0.6%  |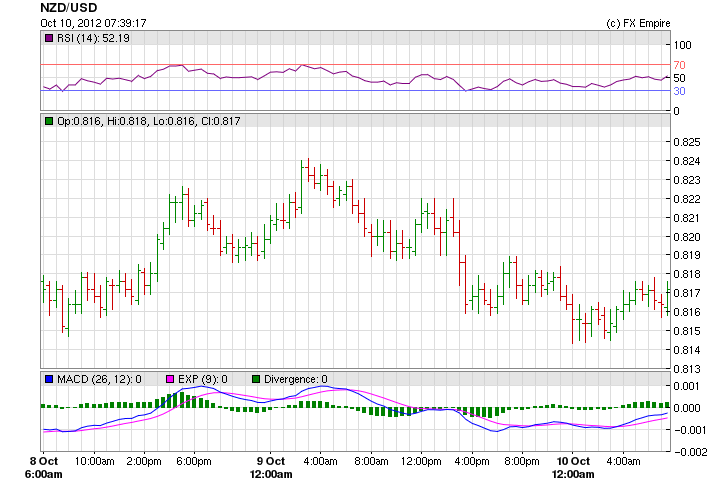 Upcoming Economic Events that affect the AUD, NZD, JPY and USD
| | | | | | |
| --- | --- | --- | --- | --- | --- |
| Date | Time | Currency | Event | Forecast | Previous |
|  Oct. 11 | 01:30 | AUD | | 3.8K  | -8.8K  |
|   | 13:30 | USD | | 0.7%  | 0.7%  |
|   | 13:30 | USD | | -44.0B  | -42.0B  |
|   | 13:30 | USD | | 370K  | 367K  |
|   | 13:30 | USD | | 3275K  | 3281K  |
|   | 19:00 | USD | | -4.0B  | -191.0B  |
Government Bond Auction
Date Time Country 
Oct 11 09:10 Italy  
Oct 11 09:10 Sweden 
Oct 11 09:30 UK 
Oct 11 15:00 US 
Oct 11 17:00 US 
Oct 12 09:30 Germany 
Oct 12 10:00 Belgium