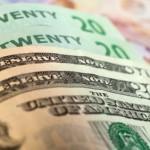 Analysis and Recommendation:
The NZD/USD is trading at 0.8178 adding in this morning's session. The local currency was little changed after New Zealand's manufacturing activity shrank for a fourth month in September, as new orders fell to the lowest level since May. The BNZ-BusinessNZ performance of manufacturing index (PMI) rose to 48.2 last month from 47.2 in August, indicating the pace of contraction is slowing.
Today's manufacturing survey came as New Zealand's consumer confidence fell to 110.5 October from 111.9, with kiwis remaining cautious about spending money and put more aside for a rainy day.
New Zealand food prices fell 0.9 in September, snapping four months of gains, reflecting lower prices for groceries and fruit and vegetables. Grocery prices fell 1.6 percent, fruit and vegetables eased 2.2 percent, while non-alcoholic beverages decreased 0.5 percent. Australia's job report today showed an increase in jobs, which is a positive for the kiwi as Australia is its major trading partner, with more people back at work the more NZ can expect to export.
FxEmpire provides in-depth analysis for each currency and commodity we review. Fundamental analysis is provided in three components. We provide a detailed monthly analysis and forecast at the beginning of each month. Then we provide more up to the data analysis and information in our weekly reports.
Economic Data October 11, 2012 actual v. forecast
| | | | | | | | | | | |
| --- | --- | --- | --- | --- | --- | --- | --- | --- | --- | --- |
| Date |   | Currency |   |   | Event | Actual |   | Forecast |   | Previous |
| Oct. 11 |   | JPY |   |   | Core Machinery Orders (MoM)  | -3.3% |   | -2.5%  |   | 4.6%  |
|   |   | JPY |   |   | Bank Lending (YoY)  | 1.0% |   |   |   | 0.9%  |
|   |   | AUD |   |   | MI Inflation Expectations  | 2.6% |   |   |   | 2.4%  |
|   |   | AUD |   |   | Employment Change  | 14.5K |   | 3.8K  |   | -9.1K  |
|   |   | AUD |   |   | Unemployment Rate  | 5.4% |   | 5.3%  |   | 5.1%  |
|   |   | KRW |   |   | South Korean Interest Rate Decision  | 2.75% |   | 2.75%  |   | 3.00%  |
|   |   | MYR |   |   | Malaysian Industrial Production (YoY)  | -0.7% |   | -2.0%  |   | 2.9%  |
|   |   | JPY |   |   | Household Confidence  | 40.1 |   | 41.2  |   | 40.5  |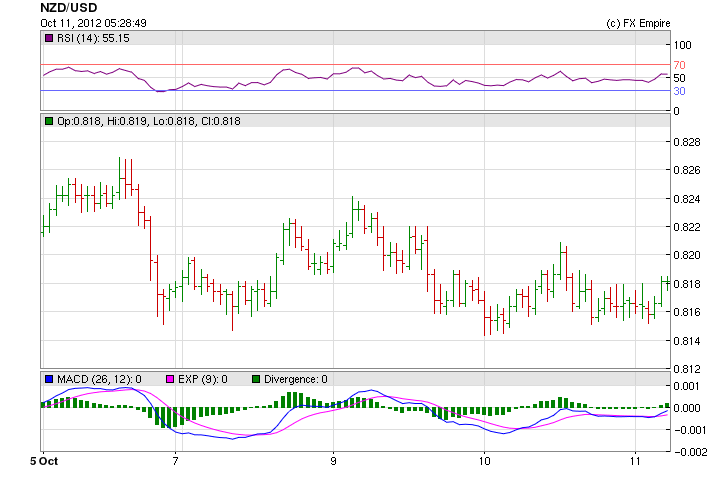 Upcoming Economic Events that affect the AUD, NZD, JPY and USD
| | | | | | |
| --- | --- | --- | --- | --- | --- |
| Date | Time | Currency | Event | Forecast | Previous |
| Oct. 12 | 00:50 | JPY | | 0.5%  | -0.8%  |
|   | 13:30 | USD | | 0.2%  | 0.2%  |
|   | 13:30 | USD | | 0.8%  | 1.7%  |
|   | 14:55 | USD | | 77.9  | 78.3  |
Government Bond Auction
Date Time Country 
Oct 12 09:30 Germany 
Oct 12 10:00 Belgium