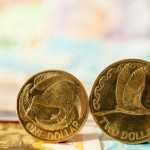 Analysis and Recommendation:
The NZD/USD is trading at 0.8194 adding 20 pips in Friday morning's session.  The kiwi rose after Singapore unexpectedly refrained from monetary stimulus and the US trade deficit in August widened as slower global growth reduced demand for exports.
Growth-linked currencies such as the New Zealand dollar rose after the Monetary Authority of Singapore left monetary policy unchanged even after its economy shrank 1.5 percent in the September quarter. US Commerce Department figures showed the trade deficit widened 4.1 percent to $44.2 billion from $42.5 billion in July.
The kiwi fell to 63.35 euro cents from 63.55 cents on speculation indebted nation Spain will seek a bailout after its credit rating was downgraded to one level above junk by Standard & Poor's, spurring bets the region's debt crisis is easing.
There is no significant New Zealand data set for release until Tuesday when the consumer price index by Statistics New Zealand and Australia's full monetary policy statement are set for release.
FxEmpire provides in-depth analysis for each currency and commodity we review. Fundamental analysis is provided in three components. We provide a detailed monthly analysis and forecast at the beginning of each month. Then we provide more up to the data analysis and information in our weekly reports.
Economic Data October 12, 2012 actual v. forecast
| | | | | | | | | | | |
| --- | --- | --- | --- | --- | --- | --- | --- | --- | --- | --- |
| Date |   | Currency |   |   | Event | Actual | Forecast | Previous |   |   |
| Oct. 12 | | PEN | | | Peruvian Interest Rate Decision  | 4.25% | 4.25% | 4.25%  | |   |
|   | | JPY | | | CGPI (YoY)  | -1.4% | -1.4% | -1.9%  |   |   |
|   | | JPY | | | Tertiary Industry Activity Index (MoM)  | 0.4% | 0.5% | -1.9%  |   |   |
|   | | JPY | | | M2 Money Stock (YoY)  | 2.4% | 2.4% | 2.4%  |   |   |
Upcoming Economic Events that affect the AUD, NZD, JPY and USD
| | | | | | |
| --- | --- | --- | --- | --- | --- |
| Date | Time | Currency | Event | Forecast | Previous |
| Oct. 15 | 01:30 | AUD | |   | -1.0%  |
|   | 05:30 | JPY | |   | -1.3%  |
|   | 22:45 | NZD | | 0.6%  | 0.3% |
Government Bond Auction
Date Time Country 
Oct 15 09:10 Slovakia 
Oct 15 10:00 Norway 
Oct 16 08:30 Spain 
Oct 16 09:10 Greece 
Oct 16 09:30 Belgium 
Oct 17 09:10 Sweden 
Oct 17 09:30 Germany 
Oct 17 09:30 Portugal 
Oct 17 10:00 Norway 
Oct 17 14:30 Sweden