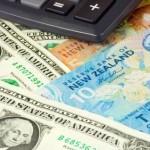 Analysis and Recommendation:
The NZD/USD tumbled this morning to trade at 0.8174, after Statistics New Zealand reported a soft NZ CPI inflation reading at 0.8% (1.1% cons) in the year to Q3, adding to the case for future RBNZ easing, which is weighing heavily on NZD. Immediately following the release, the market nosedived to take out bids below 0.8150.
Yesterdays strong data out of China, had supported the kiwi, but today's eco release killed its momentum. The vast majority of economists still believe the RBNZ's next moves on rates will be a rise, but most are not expecting such a move until the second half of 2013, and some economists pushed back their outlooks following the CPI reading.
FxEmpire provides in-depth analysis for each currency and commodity we review. Fundamental analysis is provided in three components. We provide a detailed monthly analysis and forecast at the beginning of each month. Then we provide more up to the data analysis and information in our weekly reports.
Economic Data October 16, 2012 actual v. forecast - there are no eco releases for the Asian markets today. Yesterday's eco releases are below
Economic Data October 15, 2012 actual v. forecast
| | | | | | | | | | | |
| --- | --- | --- | --- | --- | --- | --- | --- | --- | --- | --- |
| Date |   | Currency |   |   | Event | Actual |   | Forecast |   | Previous |
| Oct. 15 |   | GBP |   |   | Rightmove House Price Index (MoM)  | 3.5% |   |   |   | -0.6%  |
|   |   | AUD |   |   | Home Loans (MoM)  | 1.8% |   | 1.4%  |   | -0.7%  |
|   |   | CNY |   |   | Chinese CPI (YoY)  | 1.9% |   | 1.9%  |   | 2.0%  |
|   |   | CNY |   |   | Chinese PPI (YoY)  | -3.6% |   | -3.6%  |   | -3.5%  |
|   |   | CNY |   |   | Chinese CPI (MoM)  | 0.3% |   | 0.4%  |   | 0.6%  |
|   |   | JPY |   |   | Industrial Production (MoM)  | -1.6% |   | -1.3%  |   | -1.3%  |
|   |   | TRY |   |   | Turkish Quarterly Unemployment Rate  | 8.40% |   | 8.20%  |   | 8.00%  |
|   |   | CHF |   |   | PPI (MoM)  | 0.3% |   | 0.2%  |   | 0.5%  |
|   |   | PLN |   |   | Polish CPI (YoY)  | 3.8% |   | 3.9%  |   | 3.8%  |
|   |   | USD |   |   | Core Retail Sales (MoM)  | 1.1% |   | 0.6%  |   | 1.0%  |
|   |   | USD |   |   | Retail Sales (MoM)  | 1.1% |   | 0.8%  |   | 1.2%  |
|   |   | USD |   |   | NY Empire State Manufacturing Index  | -6.2 |   | -4.5  |   | -10.4  |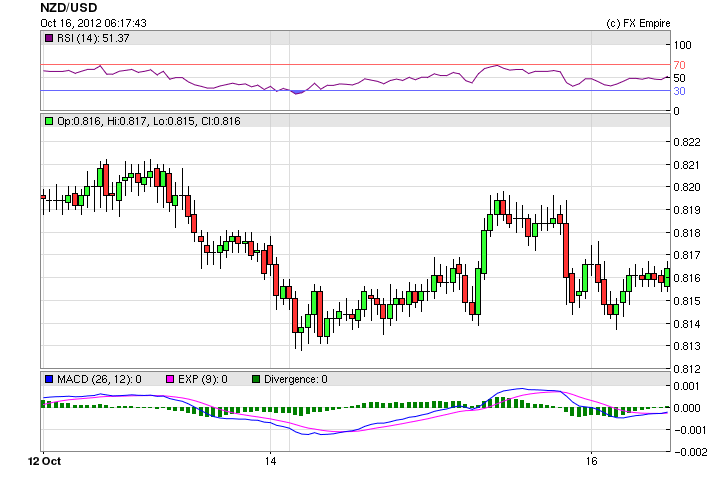 Upcoming Economic Events that affect the AUD, NZD, JPY and USD
| | | | | | |
| --- | --- | --- | --- | --- | --- |
| Date | Time | Currency | Event | Forecast | Previous |
| Oct. 17 | 13:30 | USD | | 0.810M | 0.801M |
|   | 13:30 | USD | | 0.770M | 0.750M |
Government Bond Auction
Date Time Country 
Oct 17 09:10 Sweden 
Oct 17 09:30 Germany 
Oct 17 09:30 Portugal 
Oct 17 10:00 Norway 
Oct 17 14:30 Sweden 
Oct 18 08:30 Spain           
Oct 18 08:50 France 
Oct 18 09:30 UK 
Oct 18 09:50 France 
Oct 18 14:30 Sweden 
Oct 18 15:00 US 
Oct 18 17:00 US