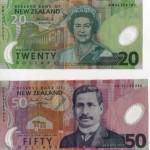 Analysis and Recommendation:
The NZD/USD is trading at 0.8172 slightly off from Friday. This morning a report in NZ showed that home sales rose 8 percent in September from a year earlier after a 16.2 percent gain in the previous month, according to data released today by the Real Estate Institute of New Zealand. The house price index climbed 0.6 percent last month from August, when it added 1.3 percent.
This morning a report in China showed that the Chinese HSBC Services PMI increased to 54.30, which helped support the falling kiwi.
The US remained strong after positive eco data and a large drop in unemployment was reported on Friday, with US unemployment falling to its lowest in 44 months at 7.8%
FxEmpire provides in-depth analysis for each currency and commodity we review. Fundamental analysis is provided in three components. We provide a detailed monthly analysis and forecast at the beginning of each month. Then we provide more up to the data analysis and information in our weekly reports.
Economic Data October 8, 2012 actual v. forecast
| | | | | | | | | | |
| --- | --- | --- | --- | --- | --- | --- | --- | --- | --- |
| Date |   | Currency |   |   | Event | Actual | Previous |   |   |
| Oct. 08 |   | AUD |   |   | RBA Governor Stevens Speaks  |   |   |   |   |
|   |   | AUD |   |   | ANZ Job Advertisements (MoM)  | -2.80% | -2.40%  |   |   |
|   |   | CNY |   |   | Chinese HSBC Services PMI  | 54.30 | 52.00  |   |   |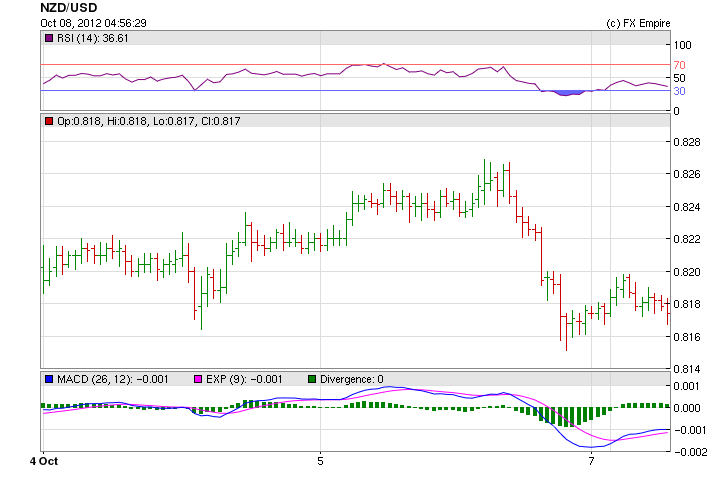 Upcoming Economic Events that affect the AUD, NZD, JPY and USD
| | | | | | |
| --- | --- | --- | --- | --- | --- |
| Date | Time | Currency | Event | Forecast | Previous |
| Oct. 09 | 01:30 | AUD | |   | -2 |
| Oct. 11 | 01:30 | AUD | | 3.8K | -8.8K |
Government Bond Auction
Date Time Country 
Oct 09 08:30 Holland 
Oct 09 09:30 UK 
Oct 09 14:30 UK 
Oct 09 17:00 US 
Oct 10 09:10 Italy  
Oct 10 09:10 Sweden 
Oct 10 09:30 Germany 
Oct 10 09:30 Swiss 
Oct 10 14:30 Sweden 
Oct 10 17:00 US 
Oct 11 09:10 Italy  
Oct 11 09:10 Sweden 
Oct 11 09:30 UK 
Oct 11 15:00 US 
Oct 11 17:00 US