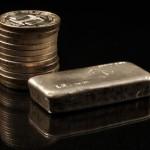 Analysis and Recommendations:
Silver is trading at 33.735 on a fairly quiet Friday. Silver took its cues from gold today as traders sold off precious metals. Silver futures prices have also drifted lower at present moment on the back of mostly worries about growth and Chinese data due this weekend.
Silver still seems bearish today as the reports today may forecast a continued weakness in Euro zone industrial production while the US PPI was neutral and Michigan confidence soared well above expectations. Weakening Europe is therefore likely to keep silver under pressure.
FxEmpire provides in-depth analysis for each currency and commodity we review. Fundamental analysis is provided in three components. We provide a detailed monthly analysis and forecast at the beginning of each month. Then we provide more recent analysis and information in our  weekly reports.
Economic Data October 12, 2012 actual v. forecast
| | | | | | | | | | | | | |
| --- | --- | --- | --- | --- | --- | --- | --- | --- | --- | --- | --- | --- |
| Date |   | Currency |   |   | Event | Actual |   | Forecast |   | Previous |   |   |
| Oct. 12 |   | JPY |   |   | Tertiary Industry Activity Index (MoM)  | 0.4% |   | 0.5%  |   | -1.9%  |   |   |
|   |   | INR |   |   | Indian Industrial Production (YoY)  | 2.7% |   | 1.1%  |   | -0.2%  |   |   |
|   |   | EUR |   |   | Industrial Production (MoM)  | 0.6% |   | -0.4%  |   | 0.6%  |   |   |
|   |   | USD |   |   | Core PPI (MoM)  | 0.0% |   | 0.2%  |   | 0.2%  |   |   |
|   |   | USD |   |   | PPI (MoM)  | 1.1% |   | 0.7%  |   | 1.7%  |   |   |
|   |   | USD |   |   | PPI (YoY)  | 2.1% |   | 1.8%  |   | 2.0%  |   |   |
|   |   | USD |   |   | Core PPI (YoY)  | 2.3% |   | 2.5%  |   | 2.5%  |   |   |
|   |   | USD |   |   | Michigan Consumer Sentiment  | 83.1 |   | 78.0  |   | 78.3  |   |   |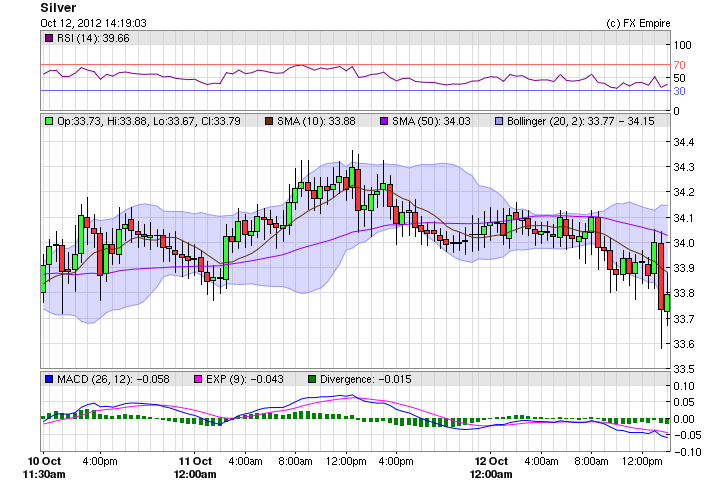 Upcoming Economic Events that affect the CHF, EUR, GBP and USD
| | | | | |
| --- | --- | --- | --- | --- |
| Date | Time | Currency | Event | Previous |
| Oct. 15  | 08:15 | CHF | | 0.5% |
Government Bond Auction
Date Time Country 
Oct 15 09:10 Slovakia 
Oct 15 10:00 Norway 
Oct 16 08:30 Spain 
Oct 16 09:10 Greece 
Oct 16 09:30 Belgium 
Oct 17 09:10 Sweden 
Oct 17 09:30 Germany 
Oct 17 09:30 Portugal 
Oct 17 10:00 Norway 
Oct 17 14:30 Sweden 
Oct 18 08:30 Spain 
Oct 18 08:50 France 
Oct 18 09:30 UK 
Oct 18 09:50 France 
Oct 18 14:30 Sweden 
Oct 18 15:00 US 
Oct 18 17:00 US