Analysis and Recommendations:
Silver is trading at 32.832 taking cues from gold as precious metals regained a few points today. The U.S. dollar index is trading solidly lower Tuesday morning. The U.S. dollar bears have the overall near-term technical advantage.  Silver futures are also seeing bargain hunting Tuesday, after prices hit a fresh four-week low on Monday. Silver bulls have also faded and need to show more power soon. A 10-week-old uptrend on the daily bar chart has been negated. Bulls' next upside price breakout objective is closing prices above solid technical resistance at $34.38 an ounce. 
FxEmpire provides in-depth analysis for each currency and commodity we review. Fundamental analysis is provided in three components. We provide a detailed monthly analysis and forecast at the beginning of each month. Then we provide more recent analysis and information in our  weekly reports.
Economic Data October 16, 2012 actual v. forecast
| | | | | | | | | | | | | |
| --- | --- | --- | --- | --- | --- | --- | --- | --- | --- | --- | --- | --- |
| Date | Time |   | Currency |   | Importance |   | Event | Actual |   | Forecast |   | Previous |
| Oct. 16 | 01:30 |   | AUD |   |   |   | Monetary Policy Meeting Minutes  |   |   |   |   |   |
|   | 09:30 |   | GBP |   |   |   | Core CPI (YoY)  | 2.1% |   | 2.1% |   | 2.1%  |
|   | 09:30 |   | GBP |   |   |   | CPI (YoY)  | 2.2% |   | 2.2% |   | 2.5%  |
|   | 09:30 |   | GBP |   |   |   | PPI Input (MoM)  | -0.2% |   | -0.1% |   | 1.9%  |
|   | 09:30 |   | GBP |   |   |   | CPI (MoM)  | 0.4% |   | 0.4% |   | 0.5%  |
|   | 09:30 |   | GBP |   |   |   | PPI Input (YoY)  | -1.2% |   | -0.8% |   | 1.1%  |
|   | 10:00 |   | EUR |   |   |   | CPI (YoY)  | 2.6% |   | 2.7% |   | 2.7%  |
|   | 10:00 |   | EUR |   |   |   | German ZEW Economic Sentiment  | -11.5 |   | -15.0 |   | -18.2  |
|   | 10:00 |   | EUR |   |   |   | ZEW Economic Sentiment  | -1.4 |   | -1.1 |   | -3.8  |
|   | 10:00 |   | EUR |   |   |   | Core CPI (YoY)  | 1.5% |   | 1.6% |   | 1.5%  |
|   | 13:30 |   | USD |   |   |   | Core CPI (MoM)  | 0.1% |   | 0.2% |   | 0.1%  |
|   | 13:30 |   | USD |   |   |   | CPI (MoM)  | 0.6% |   | 0.5% |   | 0.6%  |
|   | 13:30 |   | CAD |   |   |   | Foreign Securities Purchases  | 6.90B |   | 8.72B |   | 6.67B  |
|   | 13:30 |   | CAD |   |   |   | Manufacturing Sales (MoM)  | 1.50% |   | 1.00% |   | -0.80%  |
|   | 13:30 |   | USD |   |   |   | CPI (YoY)  | 2.0% |   | 1.9% |   | 1.7%  |
|   | 13:30 |   | USD |   |   |   | Core CPI (YoY)  | 2.0% |   | 2.0% |   | 1.9%  |
|   | 14:00 |   | USD |   |   |   | TIC Net Long-Term Transactions  | 90.0B |   | 45.3B |   | 67.2B  |
|   | 14:15 |   | USD |   |   |   | Industrial Production (MoM)  | 0.4% |   | 0.2%  |   | -1.4%  |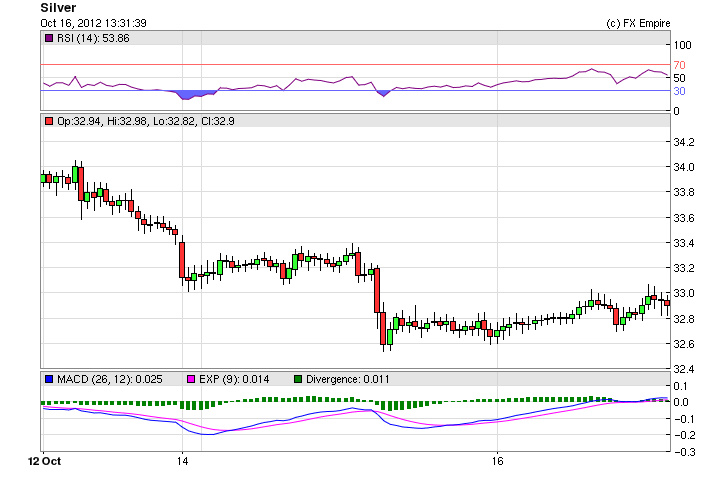 Upcoming Economic Events that affect the CHF, EUR, GBP and USD
| | | | | | |
| --- | --- | --- | --- | --- | --- |
| Date | Time | Currency | Event | Forecast | Previous |
| Oct. 17 | 09:30 | GBP | |   | 1.5% |
|   | 09:30 | GBP | |   | -15.0K |
| Oct. 18 | 09:30 | GBP | | 0.4% | -0.2% |
|   | 09:30 | GBP | | 2.1% | 2.7% |
Government Bond Auction
Date Time Country 
Oct 17 09:10 Sweden 
Oct 17 09:30 Germany 
Oct 17 09:30 Portugal 
Oct 17 10:00 Norway 
Oct 17 14:30 Sweden 
Oct 18 08:30 Spain           
Oct 18 08:50 France 
Oct 18 09:30 UK 
Oct 18 09:50 France 
Oct 18 14:30 Sweden 
Oct 18 15:00 US 
Oct 18 17:00 US