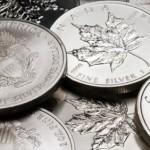 Analysis and Recommendations:
Silver climbed 0.248 today to trade at 33.207. Buying interest in the precious metals was somewhat limited Wednesday by a very strong U.S. housing starts report. The housing report follows recent U.S. economic data that has shown improvement in the U.S. economy. This has been a negative for the precious metals because it leads to notions the U.S. Federal Reserve will begin to turn off its monetary policy stimulus spigot that has been turned open wide the past four years.
The market place is awaiting key events on Thursday. China is expected to issue its third-quarter gross domestic product data, while the EU leaders' summit begins Thursday.  Silver futures prices closed nearer the session high and also saw more short covering and bargain hunting following recent selling pressure. Bulls still need to show more power to see some fresh upside momentum develop
FxEmpire provides in-depth analysis for each currency and commodity we review. Fundamental analysis is provided in three components. We provide a detailed monthly analysis and forecast at the beginning of each month. Then we provide more recent analysis and information in our  weekly reports.
Economic Data October 17, 2012 actual v. forecast
| | | | | | | | | | | | | |
| --- | --- | --- | --- | --- | --- | --- | --- | --- | --- | --- | --- | --- |
| Date |   | Currency |   |   | Event | Actual |   | Forecast |   | Previous |   |   |
| Oct. 17 |   | GBP |   |   | Average Earnings Index +Bonus  | 1.7% |   | 1.6%  |   | 1.6%  |   |   |
|   |   | GBP |   |   | Claimant Count Change  | -4.0K |   | -1.0K  |   | -14.2K  |   |   |
|   |   | USD |   |   | Building Permits  | 0.894M |   | 0.810M  |   | 0.801M  |   |   |
|   |   | USD |   |   | Housing Starts  | 0.872M |   | 0.770M  |   | 0.758M  |   |   |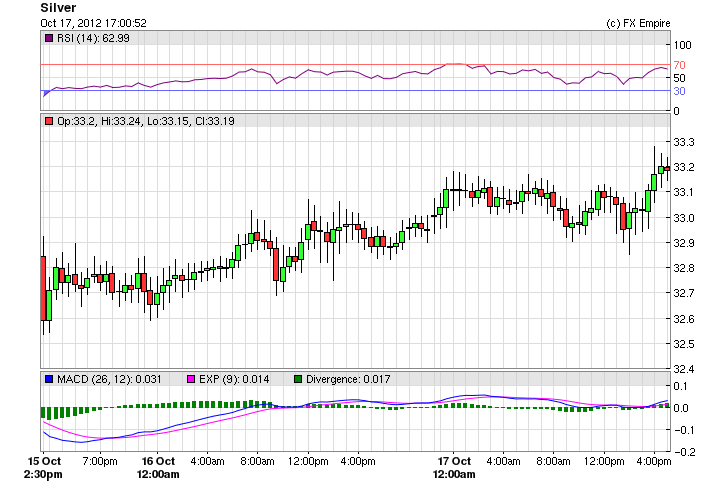 Upcoming Economic Events that affect the CHF, EUR, GBP and USD
| | | | | | |
| --- | --- | --- | --- | --- | --- |
| Date | Time | Currency | Event | Forecast | Previous |
| Oct. 18 | 09:30 | GBP | | 0.4% | -0.2% |
|   | 09:30 | GBP | | 2.1% | 2.7% |
Government Bond Auction
Date Time Country 
Oct 18 08:30 Spain           
Oct 18 08:50 France 
Oct 18 09:30 UK 
Oct 18 09:50 France 
Oct 18 14:30 Sweden 
Oct 18 15:00 US 
Oct 18 17:00 US