Analysis and Recommendations:
Silver followed cues from gold and the overall metals pack to drop to 32.43 in today's session, down 1.33%.  Spot silver prices declined 1.4 percent today. Additionally, a stronger DX also acted as a negative factor for the white metal prices. Base metal prices traded on a weak note on the back of weak global market sentiments along with uncertainty over Spain's bailout. Further, strength in the US Dollar Index (DX) also exerted downside pressure on the base metals.
FxEmpire provides in-depth analysis for each currency and commodity we review. Fundamental analysis is provided in three components. We provide a detailed monthly analysis and forecast at the beginning of each month. Then we provide more recent analysis and information in our  weekly reports.
Economic Data October 19, 2012 actual v. forecast
| | | | | | | | | | | | | |
| --- | --- | --- | --- | --- | --- | --- | --- | --- | --- | --- | --- | --- |
| Date |   | Currency |   |   | Event | Actual |   | Forecast |   | Previous |   |   |
| Oct. 19 |   | JPY |   |   | BoJ Governor Shirakawa Speaks  |   |   |   |   |   |   |   |
|   |   | CAD |   |   | Core CPI (MoM)  | 0.2% |   | 0.4%  |   | 0.3%  |   |   |
|   |   | CAD |   |   | CPI (MoM)  | 0.2% |   | 0.3%  |   | 0.2%  |   |   |
|   |   | CAD |   |   | CPI (YoY)  | 1.2% |   | 1.0%  |   | 1.2%  |   |   |
|   |   | USD |   |   | Existing Home Sales  | 4.75M |   | 4.75M  |   | 4.83M  |   |   |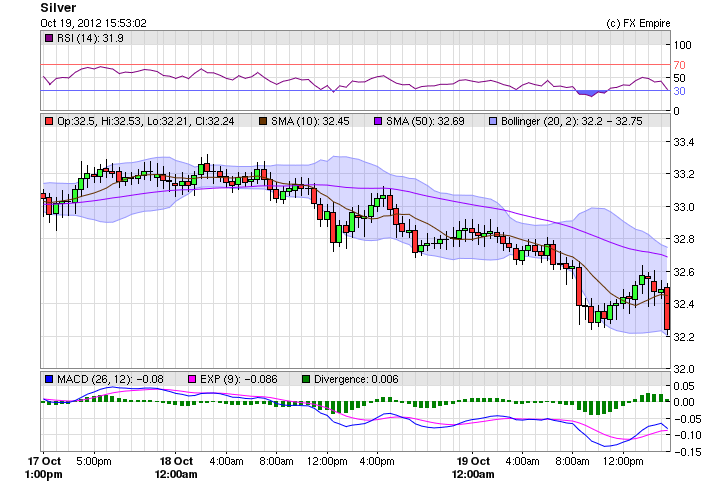 Upcoming Economic Events that affect the CHF, EUR, GBP and USD
| | | | | | |
| --- | --- | --- | --- | --- | --- |
| Date | Time | Currency | Event | Forecast | Previous |
| Oct. 24 | 07:58 | EUR | |   | 42.7  |
|   | 08:28 | EUR | |   | 47.4  |
|   | 09:00 | EUR | | 101.0  | 101.4  |
|   | 09:00 | EUR | |   | 110.3  |
|   | 09:00 | EUR | |   | 93.2  |
|   | 11:00 | GBP | |   | -8  |
Government Bond Auction
Date Time Country 
Oct 22 09:10 Norway 
Oct 23 08:30 Spain 
Oct 23 14:30 UK 
Oct 23 17:00 US 
Oct 24 09:10 Sweden 
Oct 24 09:30 Germany 
Oct 24 14:30 Sweden 
Oct 24 15:30 Italy  
Oct 24 16:30 US 
Oct 25 00:30 Japan 
Oct 25 09:10 Sweden 
Oct 25 15:30 Italy  
Oct 25 17:00 US 
Oct 26 09:10 Italy