Analysis and Recommendations:
Silver is trading at 31.915 declining 0.337 for the day as a strong US dollar pushed down prices today. The U.S. Dollar Index climbed to a one-week high against a basket of currencies after Moody's Investors Service cut the credit ratings of five Spanish regions and the nation's gross domestic product shrank for a fifth quarter. French industrial confidence fell to the lowest in more than three years. Gold has declined 4 percent this month, giving up the gains it made after the Federal announced a third round of debt-buying on Sept. 13. The Fed concludes a meeting tomorrow.
FxEmpire provides in-depth analysis for each currency and commodity we review. Fundamental analysis is provided in three components. We provide a detailed monthly analysis and forecast at the beginning of each month. Then we provide more recent analysis and information in our  weekly reports.
Economic Data October 23, 2012 actual v. forecast
| | | | | | | | | | | |
| --- | --- | --- | --- | --- | --- | --- | --- | --- | --- | --- |
| Date |   | Currency |   |   | Event | Actual |   | Forecast |   | Previous |
| Oct. 23 |   | PLN |   |   | Polish Unemployment Rate  | 12.40% |   | 12.50% |   | 12.40%  |
|   |   | GBP |   |   | BBA Mortgage Approvals  | 31.2K |   | 30.9K |   | 30.7K  |
|   |   | CAD |   |   | Core Retail Sales (MoM)  | 0.4% |   | 0.2% |   | 0.5%  |
|   |   | CAD |   |   | Retail Sales (MoM)  | 0.3% |   | 0.4% |   | 0.7%  |
|   |   | CAD |   |   | Interest Rate Decision  | 1.00% |   | 1.00% |   | 1.00%  |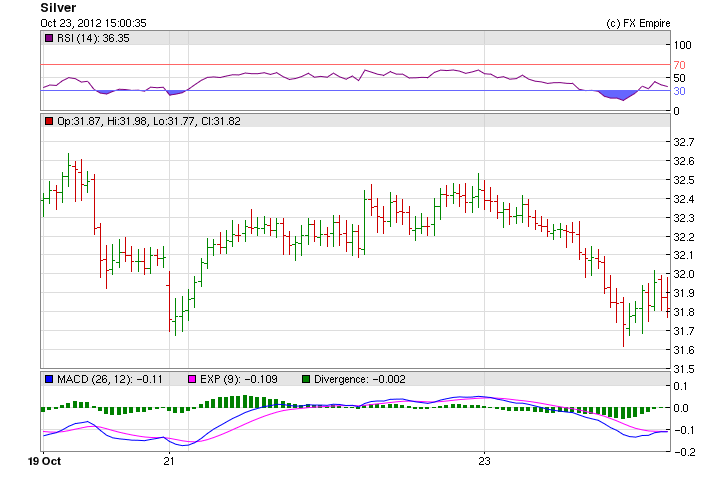 Upcoming Economic Events that affect the CHF, EUR, GBP and USD
| | | | | | |
| --- | --- | --- | --- | --- | --- |
| Date | Time | Currency | Event | Forecast | Previous |
| Oct. 24  | 07:58 | EUR | | 44.0 | 42.7  |
|   | 08:28 | EUR | | 48.0 | 47.4  |
|   | 09:00 | EUR | | 101.6 | 101.4  |
|   | 09:00 | EUR | | 109.7 | 110.3  |
|   | 09:00 | EUR | | 94.3 | 93.2  |
|   | 11:00 | GBP | |   | -8  |
|   | 15:00 | USD | | 385K | 373K |
| Oct.26  | 07:00 | EUR | | 5.9 | 5.9  |
|   | 08:00 | CHF | | 1.67 | 1.67  |
Government Bond Auction
Date Time Country 
Oct 24 09:10 Sweden 
Oct 24 09:30 Germany 
Oct 24 14:30 Sweden 
Oct 24 15:30 Italy  
Oct 24 16:30 US 
Oct 25 00:30 Japan 
Oct 25 09:10 Sweden 
Oct 25 15:30 Italy  
Oct 25 17:00 US 
Oct 26 09:10 Italy