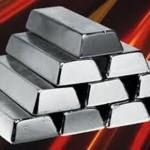 Analysis and Recommendations:
Silver is trading at 33.927 following gold down off of the high perch. Precious metals fell today, along with the overall metals pack, which was weakened by the revisions to global growth by the IMF. The USD strengthened as the US economy seems to be the only bright spot these days. After positive jobs data on Friday, the US weakened as traders went for more risk, but over the weekend, problems in the Eurozone and growth moved traders back into more safety. The US added as gold and silver lost.
FxEmpire provides in-depth analysis for each currency and commodity we review. Fundamental analysis is provided in three components. We provide a detailed monthly analysis and forecast at the beginning of each month. Then we provide more recent analysis and information in our  weekly reports.
Economic Data October 8, 2012 actual v. forecast
| | | | | | | | | | | | | |
| --- | --- | --- | --- | --- | --- | --- | --- | --- | --- | --- | --- | --- |
| Date |   | Currency |   |   | Event | Actual |   | Forecast |   | Previous |   |   |
| Oct. 08 |   | AUD |   |   | RBA Governor Stevens Speaks  |   |   |   |   |   |   |   |
|   |   | CHF |   |   | Unemployment Rate  | 2.9% |   | 3.0%  |   | 2.9%  |   |   |
|   |   | CHF |   |   | CPI (MoM)  | 0.3% |   | 0.3%  |   | 0.0%  |   |   |
|   |   | EUR |   |   | German Industrial Production (MoM)  | -0.5% |   | -0.8%  |   | 1.2%  |   |   |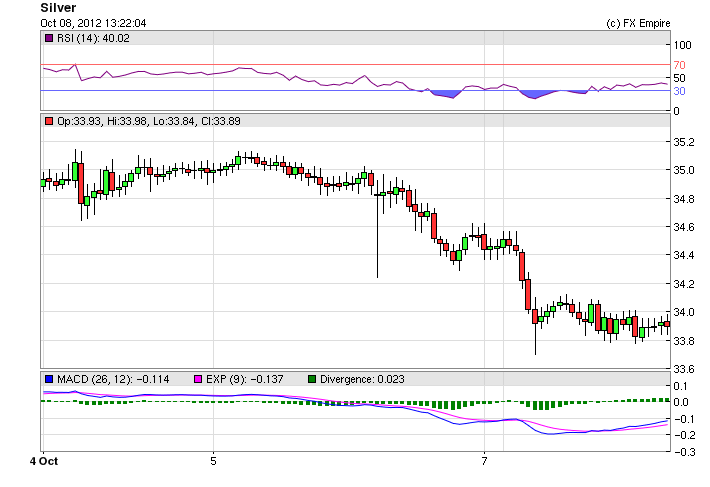 Upcoming Economic Events that affect the CHF, EUR, GBP and USD
| | | | | | |
| --- | --- | --- | --- | --- | --- |
| Date | Time | Currency | Event | Forecast | Previous |
| Oct. 09 | 00:01 | GBP | | -20% | -19% |
|   | 09:30 | GBP | | -0.5% | 2.9% |
|   | 09:30 | GBP | | -0.6% | 3.2% |
|   | 09:30 | GBP | | -8.5B | -7.2B |
|   | 09:30 | GBP | | -1.1% | -0.8% |
|  Oct. 11 | 07:00 | EUR | | 2.0% | 2.0% |
|   | 07:45 | EUR | |   | 0.7% |
| Oct. 12  | 10:00 | EUR | | -0.5% | 0.6% |
Government Bond Auction
Date Time Country 
Oct 09 08:30 Holland 
Oct 09 09:30 UK 
Oct 09 14:30 UK 
Oct 09 17:00 US 
Oct 10 09:10 Italy  
Oct 10 09:10 Sweden 
Oct 10 09:30 Germany 
Oct 10 09:30 Swiss 
Oct 10 14:30 Sweden 
Oct 10 17:00 US 
Oct 11 09:10 Italy  
Oct 11 09:10 Sweden 
Oct 11 09:30 UK 
Oct 11 15:00 US 
Oct 11 17:00 US 
Oct 12 09:30 Germany 
Oct 12 10:00 Belgium