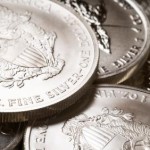 Outlook and Recommendation
Silver remained weak in the 28 price range unable to break free. The shiny metal closed the month at 28.305 and traded in a monthly range between 29.343 and 27.947 the most restricted range the metal has seen in months. The average price was 28.788 well below the forecast of 30.00 per ounce. Even when investors who are in the market for safe-haven assets have been largely ignoring silver. Wednesday, the metal took a notable intraday dip, falling to a low of $28.10. That occurred as gold and the dollar attracted safe-haven support from investors concerned about the opening of Cypriot banks following an extended closure due to the nation's financial crisis. Silver eventually clawed its way back and closed on the New York spot market at $28.69, with losses of only $0.07.
On Thursday, after the Cypriot banks reopened, conditions were deemed relatively calm. The risk of bank runs in other nations did not materialize. The previous day's safety seeking largely evaporated, and though that had not particularly benefited silver, the improved sentiment on Thursday did act as a source of pressure on the metal.
Reuters reported that silver pulled back on Friday, erasing earlier gains, as investors were seeking less shelter in precious metals on the announcement of a Greece-Cyprus deal. 
| | | | | |
| --- | --- | --- | --- | --- |
| Maximum: 29,343 | Minimum: 27,947 | Difference: 1.396 | Average: 28,788 | Rev. %: -0.93 |
Base metals such as copper are also lower as traders stay away. Commitment of traders reported that fund managers slashed 2476 long contracts taking the total towards 22064 contracts, on 19 March 2013. Meanwhile, short positions were increased by 6479 contracts to 47782 contracts. Total net short positions therefore moved up by 53% to 16763 contracts. Meanwhile, news of disruption in Copper is bringing no support to the metal.
The major reason given was the lower usage in major consuming regions of Copper. Another worry is the stupendous rise of LME Copper inventories that has reached a 10 year high in London Metal Exchange and increased by 78% since January 2013 to reach 569775 tons.
FxEmpire provides in-depth analysis for each currency and commodity we review. Fundamental analysis is provided in three components. We provide a detailed monthly analysis and forecast at the beginning of each month. Then we provide more recent analysis and information in our weekly reports and we provide daily updates and outlooks.
Central Bank - Fed Reserve
Date of next meeting or last meeting: May 01, 2013
Current Rate: 0.00-0.25%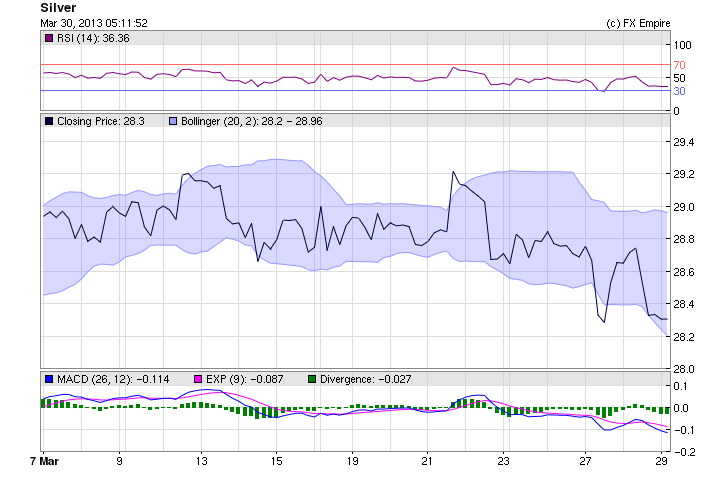 Economic events for the month of April affecting EUR, CHF, GBP and USD
| | | | | | |
| --- | --- | --- | --- | --- | --- |
| Date | | Currency | Event  | Forecast | Previous |
| Apr 1 | 9:00 | USD | ISM Manufacturing PMI | 54.2 | 54.2 |
| Apr 2 | 3:30 | GBP | Manufacturing PMI | 48.9 | 47.9 |
| Apr 3 | 3:30 | GBP | Construction PMI | 47.7 | 46.8 |
|   | 7:15 | USD | ADP Non-Farm Employment Change | 203K | 198K |
|   | 9:00 | USD | ISM Non-Manufacturing PMI | 55.9 | 56.0 |
| Apr 4 | 3:30 | GBP | Services PMI | 51.4 | 51.8 |
|   | 6:00 | GBP | Asset Purchase Facility | 375B | 375B |
|   |   | GBP | Official Bank Rate | 0.50% | 0.50% |
|   | 6:45 | EUR | Minimum Bid Rate | 0.75% | 0.75% |
|   |   | USD | Unemployment Claims | 354K | 357K |
| Apr 5 | 2:00 | CHF | Foreign Currency Reserves |   | 430.0B |
|   | 7:30 | USD | Non-Farm Employment Change | 201K | 236K |
|   |   | USD | Trade Balance | -44.6B | -44.4B |
| Apr 8 | 20:30 | CNY | CPI y/y |   | 3.2% |
| Apr 9 | 2:15 | CHF | CPI m/m |   | 0.3% |
|   | 3:30 | GBP | Manufacturing Production m/m |   | -1.5% |
| Apr 12 | 7:30 | USD | Core Retail Sales m/m |   | 1.0% |
|   |   | USD | PPI m/m |   | 0.7% |
|   |   | USD | Retail Sales m/m |   | 1.1% |
|   | 8:55 | USD | Prelim UoM Consumer Sentiment |   | 78.6 |
| Apr 16 | 3:30 | GBP | CPI y/y |   |   |
|   | 7:30 | USD | Building Permits |   |   |
|   |   | USD | Core CPI m/m |   |   |
| Apr 17 | 3:30 | GBP | Claimant Count Change |   |   |
|   | 4:00 | EUR | German ZEW Economic Sentiment |   |   |
| Apr 18 | 3:30 | GBP | Retail Sales m/m |   |   |
|   | 7:30 | USD | Unemployment Claims |   |   |
|   | 9:00 | USD | Philly Fed Manufacturing Index |   |   |
| Apr 22 | 9:00 | USD | Existing Home Sales |   |   |
|   | 20:45 | CNY | HSBC Flash Manufacturing PMI |   |   |
| Apr 23 | 2:00 | EUR | French Flash Manufacturing PMI |   |   |
|   | 2:30 | EUR | German Flash Manufacturing PMI |   |   |
|   | 9:00 | USD | New Home Sales |   |   |
| Apr 24 | 3:00 | EUR | German Ifo Business Climate |   |   |
|   | 7:30 | USD | Core Durable Goods Orders m/m |   |   |
| Apr 25 | 3:30 | GBP | Prelim GDP q/q |   |   |
|   | 7:30 | USD | Unemployment Claims |   |   |
| Apr 26 | 7:30 | USD | Advance GDP q/q |   | 0.4% |
| Apr 29 | 9:00 | USD | Pending Home Sales m/m |   |   |
| Apr 30 | 9:00 | USD | CB Consumer Confidence |   |   |