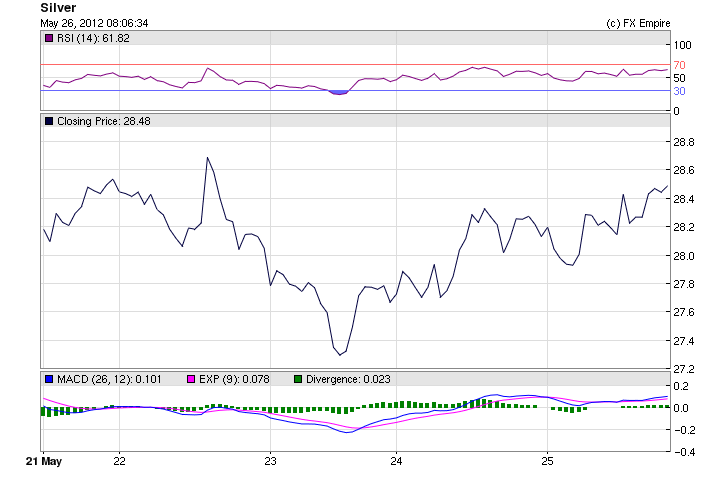 Introduction: Silver futures are standardized, exchange-traded contracts in which the contract buyer agrees to take delivery, from the seller, a specific quantity of silver (eg. 30000 grams) at a predetermined price on a future delivery date.
Some Facts about Silver
Silver is a soft, shiny and heavy metallic element with a brilliant white luster. A very ductile and malleable metal, its thermal and electrical conductivity is the highest of all known metals.
Besides being used as a store of value, other main uses of silver include applications in areas such as electronics, photography and as antiseptics.
Consumers and producers of silver can manage silver price risk by purchasing and selling silver futures. Silver producers can employ a short hedge to lock in a selling price for the silver they produce while businesses that require silver can utilize a long hedge to secure a purchase price for the commodity they need.
Silver futures are also traded by speculators who assume the price risk that hedgers try to avoid in return for a chance to profit from favorable silver price movement. Speculators buy silver futures when they believe that silver prices will go up. Conversely, they will sell silver futures when they think that silver prices will fall.
Weekly Analysis and Recommendations:
Silver ended the week at 28.457.
Silver remained low as investors spent the week supporting the USD and JPY as safe havens. With the USD reaching new recent highs, the value of gold was less attractive and silver followed cues from gold all week.
| | | | | |
| --- | --- | --- | --- | --- |
| Highest: 28.828 | Lowest: 27.087 | Difference: 1.741 | Average: 28.174 | Change %: -0.25 |
With risk aversion the tone of the markets, most commodities suffered all week.
As the weekends, commodities and equities were mostly up amid persisting euro zone debt woes. However, with the long weekend for the US, volume is expected to remain thin. The US markets will remain closed on Monday, 28 May on account of Memorial Day holiday.  Spot gold was seen rising following an initial decline during the morning trades supported by firmer euro. Still, it was probably heading to end the week in loss after displaying a spectacular recovery in the previous week.  Euro retreated from its two year low levels against the US dollar, yet worries over worsening financial health in the Euro zone and weak economic indicators from China cast dark shadows over the global economy.
Sentiment in trade was sanguine after Italian Prime Minister Mario Monti hinted that most EU leaders support sales of joint bonds for the Euro region. However, reports that China's leading banks may fall short of loan targets for first time in 7 years nudged the renewed mood. Looking into the evening session, there are no major data slated for release. It remains to be seen in the coming days how the situation transpires in Europe as exit of Greece seems almost looming at this point in time. The week has seen encouraging numbers from the U.S but the situation in Europe continue to weigh on investors. Next week could give a better indication of the U.S economic recuperation with the Nonfarm payrolls data scheduled for release. Also in line, next week is the U.S GDP figures, both heavyweight numbers could have a significant bearing on the commodity prices. The recent string of weak numbers from China is raising fresh concerns about the pliability of the Chinese economy amid softening global demand and in that regards, policy easing from China could be on cards in the coming days.  
FxEmpire provides in-depth analysis for each currency and commodity we review. Fundamental analysis is provided in three components. We provide a detailed monthly analysis and forecast at the beginning of each month. Then we provide more up to the data analysis and information in our weekly reports.
Economic Highlights of the coming week that affect the AUD, JPY, NZD and USD
Date

Time

Currency

 

Previous

May 28

23:30

JPY

3.4%

23:50

JPY

10.3%

May 29

TBD

AUD

-9.4%

13:00

USD

-3.5%

14:00

USD

69.2

22:45

NZD

19.8%

May 30

1:30

AUD

0.9%

1:30

AUD

-4.6%

14:00

USD

4.1%

23:50

JPY

1.3%

May 31

1:00

NZD

35.8

1:30

AUD

7.4%

1:30

AUD

-0.3%

1:30

AUD

0.4%

1:30

JPY

1.3%

12:15

USD

119K

12:30

USD

2.2%

12:30

USD

370K

13:45

USD

56.2

15:00

USD

0.9M

23:50

JPY

7.6%

Jun 1

12:30

USD

115K

12:30

USD

8.1%

12:30

USD

0.2%

12:30

USD

0.3%

14:00

USD

54.8