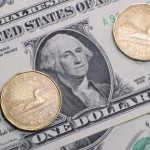 Analysis and Recommendations:
The USD/CAD dipped a bit today after US trade balance showed a widening gap more than expected while the Canadian trade balance reported above forecast surprising markets. Gains for the Looney were limited by the positive data in the labor market in the US. The pair is trading fairly flat at 0.9783.
Canada's trade deficit closed the gap by more than expectations today; reports showed the gap closed to 1.3B when markets had expected a deficit of 2.08.
FxEmpire provides in-depth analysis for each currency and commodity we review. Fundamental analysis is provided in three components. We provide a detailed monthly analysis and forecast at the beginning of each month. Then we provide more up to the data analysis and information in our weekly reports.
Economic Data October 11, 2012 actual v. forecast
| | | | | | | | | |
| --- | --- | --- | --- | --- | --- | --- | --- | --- |
| Date |   | Currency |   |   | Event | Actual | Forecast | Previous |
| Oct. 11 | | JPY | | | Monetary Policy Meeting Minutes  |   |   |   |
|   | | AUD | | | Employment Change  | 14.5K | 3.8K  | -9.1K  |
|   | | AUD | | | Unemployment Rate  | 5.4% | 5.3%  | 5.1%  |
|   | | KRW | | | South Korean Interest Rate Decision  | 2.75% | 2.75%  | 3.00%  |
|   | | EUR | | | German CPI (MoM)  | 0.0% | 0.0%  | 0.4%  |
|   | | EUR | | | German CPI (YoY)  | 2.0% | 2.0%  | 2.1%  |
|   | | INR | | | Indian Trade Balance  | -18.1B |   | -15.6B  |
|   | | EUR | | | French CPI (MoM)  | -0.3% | 0.1%  | 0.7%  |
|   | | HUF | | | Hungarian CPI (YoY)  | 6.6% | 6.4%  | 6.0%  |
|   | | SEK | | | Swedish CPI (YoY)  | 0.4% | 0.7%  | 0.7%  |
|   | | EUR | | | ECB Monthly Report  |   |   |   |
|   | | USD | | | Import Price Index (MoM)  | 1.1% | 0.7%  | 1.1%  |
|   | | CAD | | | Trade Balance  | -1.3B | -2.0B  | -2.5B  |
|   | | USD | | | Trade Balance  | -44.2B | -44.0B  | -42.5B  |
|   | | USD | | | Initial Jobless Claims  | 339K | 370K  | 369K  |
|   | | USD | | | Continuing Jobless Claims  | 3273K | 3275K  | 3288K  |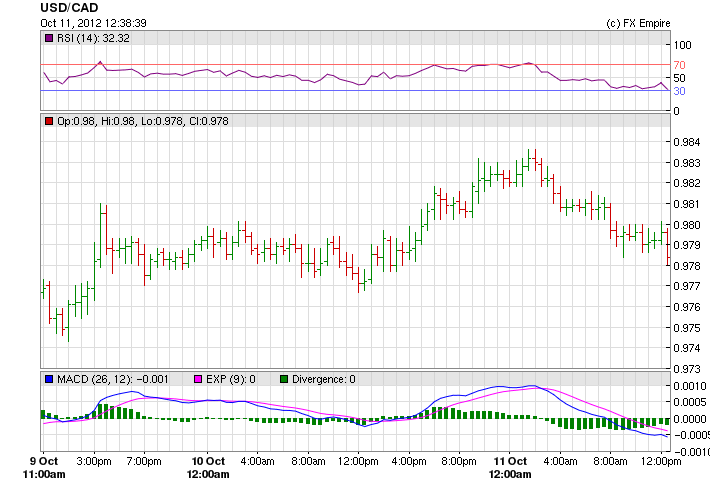 Upcoming Economic Events that affect the CAD and USD
| | | | | | |
| --- | --- | --- | --- | --- | --- |
| Date | Time | Currency | Event | Forecast | Previous |
| Oct. 12  | 13:30 | USD | | 0.2%  | 0.2%  |
|   | 13:30 | USD | | 0.8%  | 1.7%  |
|   | 14:55 | USD | | 77.9  | 78.3  |
Government Bond Auction
Date Time Country 
Oct 12 09:30 Germany 
Oct 12 10:00 Belgium