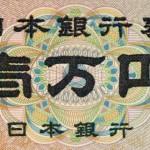 Analysis and Recommendation:
The USD/JPY is trading at 77.99 in risk aversion mode. G7 leaders and EU Finance Ministers are meeting in Tokyo along with the IMF and World Bank to discuss the current global economic situation. Side meetings are also scheduled to discuss the continue stress to the Japanese economy caused by the strength of the JPY. The USD and JPY are both picking up momentum as they are beginning to be the favored safe havens as markets turn to risk off assets. Global growth and debt continues to weigh heavily on investors' minds along with the worsening slowdown in China. This morning Japan reported a drop in household confidence and Core Machinery orders which worsens the Japanese economic situation.
FxEmpire provides in-depth analysis for each currency and commodity we review. Fundamental analysis is provided in three components. We provide a detailed monthly analysis and forecast at the beginning of each month. Then we provide more up to the data analysis and information in our weekly reports.
Economic Data October 11, 2012 actual v. forecast
| | | | | | | | | | | |
| --- | --- | --- | --- | --- | --- | --- | --- | --- | --- | --- |
| Date |   | Currency |   |   | Event | Actual |   | Forecast |   | Previous |
| Oct. 11 |   | JPY |   |   | Core Machinery Orders (MoM)  | -3.3% |   | -2.5%  |   | 4.6%  |
|   |   | JPY |   |   | Bank Lending (YoY)  | 1.0% |   |   |   | 0.9%  |
|   |   | AUD |   |   | MI Inflation Expectations  | 2.6% |   |   |   | 2.4%  |
|   |   | AUD |   |   | Employment Change  | 14.5K |   | 3.8K  |   | -9.1K  |
|   |   | AUD |   |   | Unemployment Rate  | 5.4% |   | 5.3%  |   | 5.1%  |
|   |   | KRW |   |   | South Korean Interest Rate Decision  | 2.75% |   | 2.75%  |   | 3.00%  |
|   |   | MYR |   |   | Malaysian Industrial Production (YoY)  | -0.7% |   | -2.0%  |   | 2.9%  |
|   |   | JPY |   |   | Household Confidence  | 40.1 |   | 41.2  |   | 40.5  |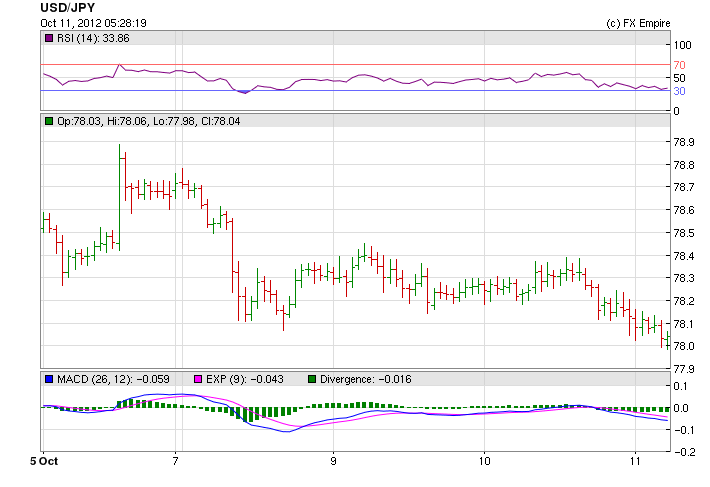 Upcoming Economic Events that affect the AUD, NZD, JPY and USD
| | | | | | |
| --- | --- | --- | --- | --- | --- |
| Date | Time | Currency | Event | Forecast | Previous |
| Oct. 12 | 00:50 | JPY | | 0.5%  | -0.8%  |
|   | 13:30 | USD | | 0.2%  | 0.2%  |
|   | 13:30 | USD | | 0.8%  | 1.7%  |
|   | 14:55 | USD | | 77.9  | 78.3  |
Government Bond Auction
Date Time Country 
Oct 12 09:30 Germany 
Oct 12 10:00 Belgium