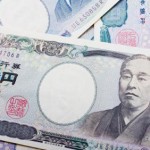 Analysis and Recommendation:
The USD/JPY climbed for the first time in days, as the JPY weakened against the USD. It was buoyed by data showing a sharp decline in initial U.S. jobless claims last week to the lowest level in more than four and a half years. The mood towards the yen switched completely overnight, after the initial claims and Softbank news, which at least is not a yen-buying factor. The Softbank deal is so large that currency markets could be tapped for part of the financing. After weak treasuries helped USD/JPY record its first daily advance in three days.
The downward movement is driven by a combination of factors that include disappointing machine orders data, improved market sentiment resulting from expectations for global growth, and rumors of M&A activity.  USDJPY is trading in the middle of its 3‐month range, bound between 77.13 and 79.66, and we expect further upward movement.  Finance Minister Jojima has maintained the recently elevated level of currency‐related rhetoric in his discussions with Treasury Secretary Geithner
FxEmpire provides in-depth analysis for each currency and commodity we review. Fundamental analysis is provided in three components. We provide a detailed monthly analysis and forecast at the beginning of each month. Then we provide more up to the data analysis and information in our weekly reports.
Economic Data October 12, 2012 actual v. forecast
| | | | | | | | | | | |
| --- | --- | --- | --- | --- | --- | --- | --- | --- | --- | --- |
| Date |   | Currency |   |   | Event | Actual | Forecast | Previous |   |   |
| Oct. 12 | | PEN | | | Peruvian Interest Rate Decision  | 4.25% | 4.25% | 4.25%  | |   |
|   | | JPY | | | CGPI (YoY)  | -1.4% | -1.4% | -1.9%  |   |   |
|   | | JPY | | | Tertiary Industry Activity Index (MoM)  | 0.4% | 0.5% | -1.9%  |   |   |
|   | | JPY | | | M2 Money Stock (YoY)  | 2.4% | 2.4% | 2.4%  |   |   |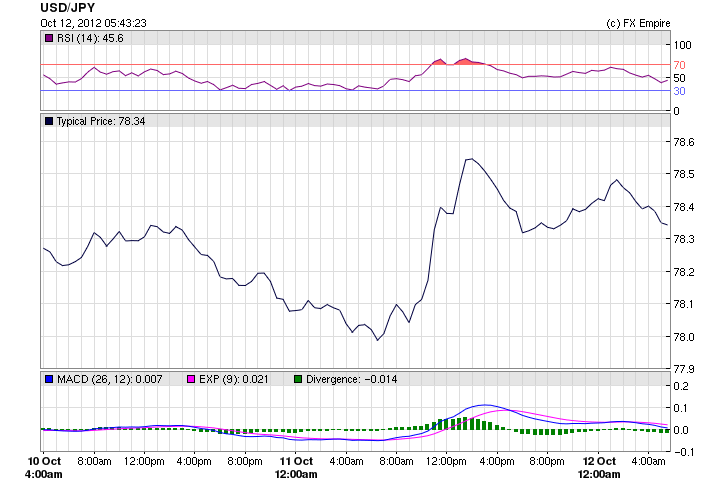 Upcoming Economic Events that affect the AUD, NZD, JPY and USD
| | | | | | |
| --- | --- | --- | --- | --- | --- |
| Date | Time | Currency | Event | Forecast | Previous |
| Oct. 15 | 01:30 | AUD | |   | -1.0%  |
|   | 05:30 | JPY | |   | -1.3%  |
|   | 22:45 | NZD | | 0.6%  | 0.3% |
Government Bond Auction
Date Time Country 
Oct 15 09:10 Slovakia 
Oct 15 10:00 Norway 
Oct 16 08:30 Spain 
Oct 16 09:10 Greece 
Oct 16 09:30 Belgium 
Oct 17 09:10 Sweden 
Oct 17 09:30 Germany 
Oct 17 09:30 Portugal 
Oct 17 10:00 Norway 
Oct 17 14:30 Sweden