Analysis and Recommendation:
The USD/JPY is trading at 78.91 as the USD finally has broken out of the tight range below the mid 78 that it was stuck in for over a month. The US government reported yesterday that retail sales rose by a seasonally adjusted 1.1% in September, outpacing market calls for a 0.8% increase. Retail sales in August were revised up to a 1.2% gain from a previously reported increase of 0.9%. Core retail sales, which exclude automobile sales, rose by 1.1%, beating expectations for a 0.6% increase. This was the last piece of major data needed to support a strong recovery for the US. Jobs, housing, consumer confidence and sales now seem to be marching in the right direction.
Elsewhere, manufacturing activity in New York State contracted for the third consecutive month.
The New York Federal Reserve's index of manufacturing conditions improved to -6.2 in October from -10.4 in September, but missed analysts' predictions for a reading of around -4.5. These are considering leading indicators and last month most of the Fed indices were weak but the end of the month report showed a strong increase in manufacturing.
FxEmpire provides in-depth analysis for each currency and commodity we review. Fundamental analysis is provided in three components. We provide a detailed monthly analysis and forecast at the beginning of each month. Then we provide more up to the data analysis and information in our weekly reports.
Economic Data October 16, 2012 actual v. forecast - there are no eco releases for the Asian markets today. Yesterday's eco releases are below
Economic Data October 15, 2012 actual v. forecast
| | | | | | | | | | | |
| --- | --- | --- | --- | --- | --- | --- | --- | --- | --- | --- |
| Date |   | Currency |   |   | Event | Actual |   | Forecast |   | Previous |
| Oct. 15 |   | GBP |   |   | Rightmove House Price Index (MoM)  | 3.5% |   |   |   | -0.6%  |
|   |   | AUD |   |   | Home Loans (MoM)  | 1.8% |   | 1.4%  |   | -0.7%  |
|   |   | CNY |   |   | Chinese CPI (YoY)  | 1.9% |   | 1.9%  |   | 2.0%  |
|   |   | CNY |   |   | Chinese PPI (YoY)  | -3.6% |   | -3.6%  |   | -3.5%  |
|   |   | CNY |   |   | Chinese CPI (MoM)  | 0.3% |   | 0.4%  |   | 0.6%  |
|   |   | JPY |   |   | Industrial Production (MoM)  | -1.6% |   | -1.3%  |   | -1.3%  |
|   |   | TRY |   |   | Turkish Quarterly Unemployment Rate  | 8.40% |   | 8.20%  |   | 8.00%  |
|   |   | CHF |   |   | PPI (MoM)  | 0.3% |   | 0.2%  |   | 0.5%  |
|   |   | PLN |   |   | Polish CPI (YoY)  | 3.8% |   | 3.9%  |   | 3.8%  |
|   |   | USD |   |   | Core Retail Sales (MoM)  | 1.1% |   | 0.6%  |   | 1.0%  |
|   |   | USD |   |   | Retail Sales (MoM)  | 1.1% |   | 0.8%  |   | 1.2%  |
|   |   | USD |   |   | NY Empire State Manufacturing Index  | -6.2 |   | -4.5  |   | -10.4  |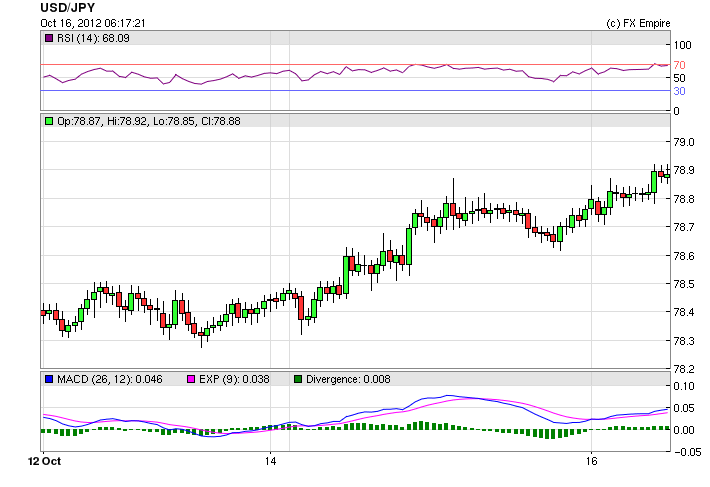 Upcoming Economic Events that affect the AUD, NZD, JPY and USD
| | | | | | |
| --- | --- | --- | --- | --- | --- |
| Date | Time | Currency | Event | Forecast | Previous |
| Oct. 17 | 13:30 | USD | | 0.810M | 0.801M |
|   | 13:30 | USD | | 0.770M | 0.750M |
Government Bond Auction
Date Time Country 
Oct 17 09:10 Sweden 
Oct 17 09:30 Germany 
Oct 17 09:30 Portugal 
Oct 17 10:00 Norway 
Oct 17 14:30 Sweden 
Oct 18 08:30 Spain           
Oct 18 08:50 France 
Oct 18 09:30 UK 
Oct 18 09:50 France 
Oct 18 14:30 Sweden 
Oct 18 15:00 US 
Oct 18 17:00 US