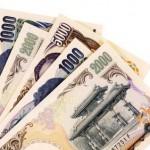 Analysis and Recommendation:
The USD/JPY is trading at 79.86 pushing the 80 price but unable to break through. Weak earnings in the US and Europe continue to weigh on the currency markets especially on the JPY. The greenback continues to rise, as eco data shows the US on the way to recovery. This morning's Chinese PMI did little to support the JPY but eased the US dollar as traders looked for a bit more risk.
Japan continues to deal with a very strong yen, which has hurt imports and exports and weighs heavily on the economy. Government officials are putting a lot of pressure on the BoJ to introduce additional stimulus to help improve the economy and also to ease the strength of the JPY.
This week's widening trade balance will help push the BoJ into action. Traders are expecting the BoJ to at least double its current asset purchase plan to 10billion yen.
The BoJ is scheduled to meet on October 30th.
FxEmpire provides in-depth analysis for each currency and commodity we review. Fundamental analysis is provided in three components. We provide a detailed monthly analysis and forecast at the beginning of each month. Then we provide more up to the data analysis and information in our weekly reports.
Economic Data October 24, 2012 actual v. forecast
| | | | | | | | | | | | |
| --- | --- | --- | --- | --- | --- | --- | --- | --- | --- | --- | --- |
| Date |   | Currency |   |   | Event | Actual |   | Forecast |   | Previous |   |
| Oct. 24 |   | AUD |   |   | CPI (QoQ)  | 1.4% |   | 1.1%  |   | 0.5%  |   |
|   |   | AUD |   |   | Trimmed Mean CPI (QoQ)  | 0.7% |   | 0.6%  |   | 0.5%  |   |
|   |   | CNY |   |   | Chinese HSBC Manufacturing PMI  | 49.10 |   |   |   | 47.90  |   |
Upcoming Economic Events that affect the AUD, NZD, JPY and USD
| | | | | | |
| --- | --- | --- | --- | --- | --- |
| Date | Time | Currency | Event | Forecast | Previous |
|  Oct. 25 | 13:30 | USD | | 0.8%  | -1.6%  |
|   | 13:30 | USD | | 7.1%  | -13.2%  |
|   | 13:30 | USD | | 370K  | 388K  |
|   | 13:30 | USD | | 3255K  | 3252K  |
|   | 15:00 | USD | | 2.1%  | -2.6%  |
|   | 22:45 | NZD | | -825M  | -789M  |
Government Bond Auction
Date Time Country 
Oct 25 00:30 Japan 
Oct 25 09:10 Sweden 
Oct 25 15:30 Italy  
Oct 25 17:00 US 
Oct 26 09:10 Italy