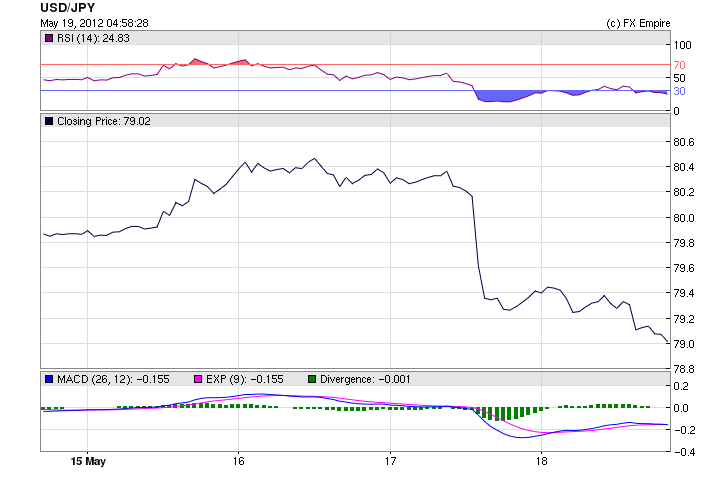 Introduction: In the USD/JPY trade, trying to pick tops or bottoms during that time would have been difficult. However, with the bull trend so dominant, the far easier and smarter trade was to look for technical opportunities to go with the fundamental theme and trade with the market trend rather than to trying to fade it.
Against the Japanese yen, whose central bank held rates steady at zero, the dollar appreciated 19% from its lowest to highest levels. USD/JPY was in a very strong uptrend throughout the year, but even so, there were plenty of retraces along the way. These pullbacks were perfect opportunities for traders to combine technicals with fundamentals to enter the trade at an opportune moment. 
The interest rate differential between the Bank of Japan(BoJ) and the Federal Reserve
Japanese government intervention to maintain their currency sends USD/JPY lower
Weekly Analysis and Recommendation:
The USD/JPY ended strongly this week as it was the winner in the battle against the USD, as risk aversion was still the overall sentiment. Markets shed all assets having any relationship to the eurozone. Japan had some positive results with their GDP and Industrial production exceeding forecast but earlier in the week the Tertiary Index was well below forecast. Markets hardly reacted to eco data this week; it was all about risk and Greece.
| | | | | |
| --- | --- | --- | --- | --- |
| Highest: 80.55 | Lowest: 79.00 | Difference: 1.55 | Average: 79.80 | Change %: -1.06 |
The Bank of Japan continues to warn speculators about pushing the yen and has put markets on notice that it will intervene if speculators try to control currency movements.  
Major Economic Events for the week of May 14-18 actual v. forecast for Yen, the Aussie and the Kiwi
| | | | | | | |
| --- | --- | --- | --- | --- | --- | --- |
|  NZD |   | Retail Sales (QoQ) | -1.5% | -0.5% | 1.8% |   |
|  NZD |   | Core Retail Sales (QoQ) | -2.5% | 0.3% | 2.3% |   |
|  AUD |   | Home Loans (MoM) | 0.3% | -2.0% | -2.5% |   |
|  JPY |   | Tertiary Industry Activity Index (MoM) | -0.6% | -0.3% | 0.0% |   |
|  AUD |   | Westpac Consumer Sentiment |  0.80% |   | -1.60% |   |
|  AUD |   | Wage Price Index (QoQ) | 0.9% | 0.8% | 1.0% |   |
|  NZD |   | PPI Input (QoQ) | 0.3% | 0.0% | 0.5% |   |
|  JPY |   | GDP (QoQ)  | 1.0% | 0.9% | -0.2% |   |
|  JPY |   | GDP Price Index (YoY)  | -1.2% | -1.4% | -1.8% |   |
|  JPY |   | Industrial Production (MoM) | 1.3% | 1.1% | 1.0% |   |
Economic Highlights of the coming week that affect the AUD,JPY,NZD and USD
May 22

3:00

NZD

 

Inflation Expectations q/q

 
 

2.5%

14:00

USD

 

Existing Home Sales

 
 

4.48M

23:50

JPY

 

Trade Balance

 
 

-0.62T

May 23

0:00

AUD

 

CB Leading Index m/m

 
 

0.0%

0:30

AUD

 

MI Leading Index m/m

 
 

0.2%

TBD

JPY

 

Monetary Policy Statement

 
 
 

TBD

JPY

 

Overnight Call Rate

 
 

<0.10%

TBD

JPY

 

BOJ Press Conference

 
 
 

14:00

USD

 

New Home Sales

 
 

328K

14:30

USD

 

Crude Oil Inventories

 
 
 

22:45

NZD

 

Trade Balance

 
 

134M

May 24

2:00

NZD

 

Annual Budget Release

 
 
 

5:00

JPY

 

BOJ Monthly Report

 
 
 

12:30

USD

 

Core Durable Goods Orders m/m

 
 

-0.8%

12:30

USD

 

Unemployment Claims

 
 
 

12:30

USD

 

Durable Goods Orders m/m

 
 

-4.0%

23:30

JPY

 

Tokyo Core CPI y/y

 
 

-0.5%

May 25

TBD

ALL

 

G8 Meetings

 
 
 

13:55

USD

 

Revised UoM Consumer Sentiment

 
 
 
Upcoming Government Bond Auctions
Date Time Country 
May 21 09:10 Norway 
May 21 09:30 Germany 
May 21 10:00 Belgium 
May 22 08:30 Holland 
May 22 08:30 Spain 
May 22 17:00 US 
May 23 09:10 Sweden 
May 23 09:30 Germany 
May 23 14:30 Sweden 
May 23 17:00 US
May 24 15:30 Italy
May 24 17:00 US
May 25 15:30 Italy