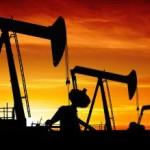 Oil recovered 6 points this morning after falling over close to $2.00 on Thursday after the EIA inventory release. Oil is trading at 101.67 this morning in the Asian session. Brent oil is trading at 109.08 following cues from WTI and global sentiment. Nymex crude oil prices declined by 1.8 percent yesterday taking cues from higher than expected rise in US crude oil inventories highest level since 5th July 2013. Further, refinery operating rate fell to 86 percent which lowest in last five months exerted downside pressure on the prices. EIA inventories are well above last year's print at this time and at the high range of the seasonal average. Further, strength in the DX acted as a negative factor touched an intra-day low of $101.18 and closed at $yesterday's trading session.
The US Energy Department (EIA) report, US crude oil inventories increased more than expected by 6.8 million barrels to 370.54 million barrels for the week ending on 4th October 2013. Gasoline stocks rose by 0.1 million barrels to 219.88 million barrels and whereas distillate stockpiles dropped by 3.14 million barrels to 126.03 million barrels for the last week.
Energy speculators also contemplated the nomination of Federal Reserve Vice Chairman Janet Yellen, picked to succeed Chairman Ben Bernanke next year. She is considered favorable by investors who wish the Fed to continue its accommodating monetary policy while the recovery remains sluggish. On the New York Mercantile Exchange, reformulated blendstock gasoline prices lost 1.16 cents to $2.619 per gallon. Home heating oil shed 2.22 cents to $3.0103 per gallon. Natural gas was dropped 2 cents to reach $3.70 per million British thermal units. At the pump, the national average price of unleaded gasoline rose to $3.354 per gallon from Tuesday's $3.349, AAA's Daily Fuel Gauge Report said.
With winter quickly moving upon us trader will begin to closely monitor heating oil prices. The average weekly US residential heating oil price dropped 17.7 cents year on year to $3.817/gallon for the survey week ending Monday, the Energy Information Administration said in a report issued Wednesday. This survey week marks the first of the 2013-2014 US residential heating season. The average home heating oil price in the East Coast region is $3.819.
As the U.S. government shutdown stretched into a ninth day, the budget deadlock continued to erode investor confidence, hurting demand for crude. Though both President Barack Obama and House Speaker John Boehner have expressed willingness to negotiate on budget and debt ceiling, Obama said Tuesday that he had yet to see serious proposals from GOP that would allow both parties to resolve their key differences to end the government dysfunction.
Natural gas traders will wait for today's inventory release as prices held steady close to the 3.70 range as summer residential demand subsided and winter has not yet arrived.