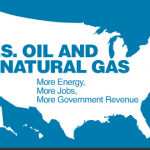 Crude oil is trading at 97.66 climbing 18 cents this morning after the release of the weekly American Petroleum Institute's inventory report. The American Petroleum Institute late Tuesday reported a 2.5 million-barrel fall in U.S. crude supplies for the week ended Dec. 13, according to data from sources. Analysts had forecast a decline of 4 million barrels in crude supplies. Sources also said the API reported gasoline stockpiles down 481,000 barrels, while distillate supplies fell 434,000 barrels. Analysts were looking for gasoline supplies to rise by 1.4 million barrels and distillate inventories to decline by 1 million barrels. After weeks of climbing inventory levels last week's report was the first in 10 weeks to show a drop, and this week's even though less than expected continued to show a drop in stocks. Traders will closely monitor today's EIA inventory in the US session, but this might be overshadowed by the Federal Reserve announcement today. The markets are trying to decide if the Fed's will taper or not.  Brent oil gained 18 points to trade at 108.50 this morning, with the spread under $11.00.
OPEC has agreed to maintain its oil production ceiling at 30 million barrels per day, Iran's oil minister says. "Thirty million barrels per day is the approved total output for OPEC for 2014," Oil Minister Bijan Zanganeh told journalists in Vienna on Wednesday. The Organization of Petroleum Exporting Countries also failed to decide on a new secretary-general, agreeing instead to keep Libya's Abdullah El-Badri as its administrative head. "We extend the mandate of Mr. El-Badri for one year," Algerian Energy Minister Youcef Yousfi said after the meeting of OPEC's 12 members. The decision to maintain the oil ceiling had been widely expected by markets. The organization, which produces about one third of the world's crude, could see higher production from its members Iran, Iraq and Libya in the coming months but faces competition from non-OPEC producers of cheaper shale oil.
With the easing of sanctions between the West and Iran which is on a temporary basis for 6 months while both sides reach final agreements and enact the first steps things are moving better than markets expected. Iran will "immediately" export more crude oil once sanctions are lifted in the wake of the international deal to roll back its nuclear program, the country's oil minister says. "Immediately we can" return to full export capacity of four million barrels per day, Iran Oil Minister Bijan Zanganeh told reporters ahead of OPEC's meeting on oil production in Vienna on Wednesday. "We have no technical difficulties to expand our exports and to return to four millions barrels a day oil output," he said, noting however the presence of "political" obstacles. "We believe it is our right to increase our exports," the minister added. World powers - the five permanent members of the United Nations Security Council last month reached a historic deal with Iran on its disputed nuclear program.
Natural gas gained 18 points revisiting the 4.30 level after traders sold off the commodity to book profits after gas broke the 4.40 level. Cold weather and lower inventories continue to support the price level. Weather forecasts show that winter weather will continue for longer than expected with colder temperature increasing residential demand. Traders will closely monitor tomorrow's EIA inventory release.