Trading in the major Forex and commodity markets is light this morning as traders await tomorrow's key FOMC minutes report. Traders will be looking for guidance from the U.S. Federal Reserve as to what criteria it may be considering before implementing another round of quantitative easing. Additional concerns about the economy were raised on Friday after the U.S. reported weaker-than-expected jobs data. 
Today's report that China's imports rose 6.3 percent last month from a year earlier or less than half of the 12.7 percent increase forecast in a Reuters poll failed to impress traders even though it now looks like demand is lagging in the world's second largest economy. Concerns are being raised that the monetary and fiscal policy easing conducted by China's central bank since late last year have failed to produce the soft landing that government officials had helped for.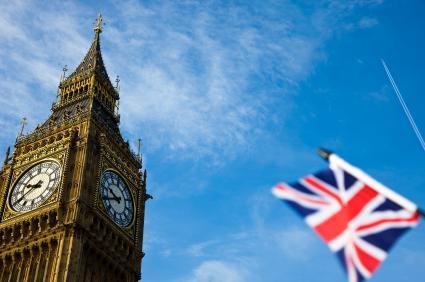 The GBP/USD is trading slightly better this morning after U.K.manufacturing data showed a surprise improvement in May. The U.K. Office for National Statistics reported that manufacturing output rose 1.2% on a monthly basis in May. Analysts were looking for a 0.2% decline. 
Since reaching a bottom at 1.5460 inside of a daily chart retracement zone at 1.5522 to 1.5462, the Sterling has stabilized. The market appears to be forming a support base while awaiting a catalyst to drive it higher. 
The EUR/USD is being underpinned by technical factors this morning following Monday's reversal bottom. Volume is still down but should pick up later this week when the Fed reports its minutes. Although a short-term bottom could be forming, it shouldn't be enough to change the trend to up and is most likely to trigger a short-covering rally or correction. 
The Euro rose on Tuesday after the European Union agreed to provide aid to Spain. Disappointing Chinese trade data pressured the Euro slightly overnight, but not enough to wash out Monday's small gain. 
On Tuesday, the Euro group issued a statement supporting the plan to give Spain more time to contain its fiscal deficit. The arrangement calls for the Euro group to provide as much as 30 billion Euros to assist Spanish banks by the end of this month. The announcement may have come just in time as Spain's 10-year bonds moved above the critical 7% price level on Monday. 
Although the news underpinned the Euro yesterday, it did begin to weaken early during Tuesday's session as investors remained pessimistic regarding secondary-market interventions and preferred creditor status beyond Spanish bank aid. 
August Gold is trading a little firmer early in the trading session because of the slightly weaker U.S. Dollar. Traders seem a little confused about whether Gold should be treated as a reserve currency or as an investment. Because of this the market has formed a non-trending triangle on the daily chart. This typically means a market will remain range bound until prices consolidate enough to trigger a breakout. Volatility is building inside of this triangle but will not show up until the market makes its move. At this time the direction is uncertain. 
August Crude oil is trading a little better. The weaker Dollar is a contributing factor to its firmness. The main trend remains up despite the recent weakness. Supply issues continue to exert a bearish influence on the market, however, speculators are helping to support prices in the hopes that a bullish situation will arise in Iran. 
Overall, the markets are quiet this morning as traders position themselves for tomorrow's important Fed news release. The FOMC minutes should provide the energy these markets need to move.