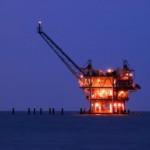 Crude oilprices declined in volatile trade session, as ongoing concerns about the economy and a weak kick off to the earnings season weighed on stock markets.
WTI crude oil futures have moved lower, retracing back from the highs of US$93.5/bbl. Poor global demand prospects has overshadowed the looming geopolitical tensions.
On supply front, American Petroleum Institute reported that U.S. crude stocks rose 1.6mn barrels last week, exceeding the market consensus. Crude oil stocks rose 1.6mn barrels, gasoline stocks rose 2.5mn barrels while distillate inventories fell a whopping 6.2mn barrels. The EIA is expected to report today that crude oil +1mn barrels and distillate -0.5mn barrels
On geopolitical front, Turkey's military chief stated that the nation's troops would respond with greater magnitude if artillery from Syria keeps hitting Turkish territory.
U.S. and European stock markets were weaker Wednesday amid a modest "risk-off" trading day in the market place. The European Union sovereign debt crisis and specifically the countries of Greece and Spain remain a major worry for traders and investors. The Fitch credit rating agency Wednesday warned about a deteriorating EU debt crisis. Meantime, the International Monetary Fund said European banks may be forced to sell over $4 trillion in assets if the EU debt crisis cannot be brought under control. Spain government officials have yet to formally ask for further EU financial assistance, which is perplexing many European market watchers. A formal bailout request from Spain would see the European Central Bank kick in its government bond-buying program that was announced several weeks ago.
The U.S. dollar index was trading slightly lower but did hit a fresh four-week high in the early going, on more short covering. The U.S. dollar bulls have gained a bit of upside technical momentum this week. Crude oil bulls and bears are back on a level near-term technical playing field amid choppy and volatile trading recently.
China's stocks rose to the highest level in three weeks amid speculation the government will offer subsidies to boost consumer spending as economic growth slows. China is the world's largest consumer of energy and any economic boost would increase demand for energy products.
Traders are reviewing reports on the global oil market that suggest plentiful supplies and slumping demand growth. Oil prices fell after data from the U.S. Energy Department and the Organization of Petroleum Exporting Countries suggested that oil-demand growth is slowing in the fourth quarter and into next year. OPEC said early Wednesday oil supplies will remain comfortable in the coming year and cut forecast for 2012 oil-demand growth by 100,000 barrels a day to 800,000 barrels a day. The group warned that next year's demand faces "considerable uncertainties" that could lower its 2013 growth estimate by as much as 20%.
 Natural gas futures closed higher for the third straight day, with chilly US weather this week stirring demand, but milder Northeast and Midwest weather forecasts for next week restricted major gains. Natural gas inventories are expected to increase by 80bn cubic feet; actual data will be released by EIA.