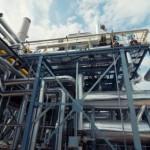 Yesterday, the EIA weekly inventory report, showed a gain of 2.9m barrels of crude oil, against a forecasted increase of 1.5m barrels. This is weighing heavily on crude oil. Crude was supported by positive data from the US, which is helping to validate the theory that the US economy is out of stall mode and once again on the mend. This morning China released its much anticipated GDP numbers, printing at 7.4% growth, as markets expected, but it is still a dismal report. Although, retail sales, industrial product and fixed investment reported well above forecasts, giving a glimmer of hope to markets.
Crude U.S. crude oil futures tumbled into negative territory after the weekly oil inventory report showed a bigger-than-expected build in oil stocks. Prior to the report's release, U.S. crude oil had been trading in positive territory on better sentiment about the euro zone following a move by Moody's to reaffirm Spain's credit rating.
China is the second largest consumer of energy products and the falling GDP will continue to weigh on crude prices, as lower growth, leads to lower demand. A decline in prices is limited by the positive data from the US the world's largest consumer of energy.
The International Energy Agency (IEA) reduced it oil demand growth forecast for the current year yet again today amid weak economic scenario around the world. In its monthly oil market report the IEA revised its expectations of global oil demand growth to 700,000 barrels a day this year. However, the agency kept its 2013 demand growth forecast unchanged at 800,000 barrels a day. The sluggish oil demand was met last month by a decline in supply from the Organization of Petroleum Exporting Countries, which fell to an eight-month low in September, the IEA said. Lower output from Nigeria, Angola and Saudi Arabia failed to offset increased supply from Iraq and Libya, though OPEC's production continued to outpace demand for its oil, according to the IEA. Iranian production also continued to decline last month, as the impact of strict Western sanctions intended to deter the country from pursuing its nuclear program was felt.
This morning, oil futures prices are trading almost flat at $92.15/bbl. Goldman Sachs has cut down the Brent price forecast from $130 to $110 yesterday, which might be weighing on oil prices along with higher domestic crude oil production.
Most importantly, the global finance market is waiting for the EU summit starting on today, where the anticipation of Spain may ask for bailout in today's meet which may keep the shared currency on higher side. Today's trading focus will be on the EU Summit.