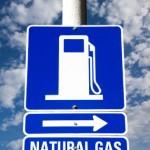 In the Asian session this morning, WTI crude oil gained 0.18% as the global oil demand has grown considerably in the past decade or so, rising from about 76 million barrels per day (mbpd) in 1999 to around 90 mbpd to date as per data from Menafin.
Crude oil futures traded steadily above $92 per barrel in early trades, after pipeline carrying Canadian oil to the United States was shut for 3-days, adding to supply worries heightened by tensions in the oil-producing Gulf region. However, oil prices later declined to close lower, on stronger dollar and demand concerns. Brent crude prices fell for the fourth straight session, dragged down by fresh global economic concerns and expectations a major Canadian crude oil pipeline to the United States would restart on schedule.
Last week's EIA inventory damped any enthusiasm in WTI due to the strong build in EIA crude oil inventories. The report stated: U.S. commercial crude oil inventories (excluding those in the Strategic Petroleum Reserve) increased by 2.9 million barrels from the previous week. At 369.2 million barrels, U.S. crude oil inventories are above the upper limit of the average range for this time of year.
Crude oil futures moved lower, weighed down by broad based weakness in the commodity complex. However, oil prices have managed to sustain above the psychological levels of US$90/bbl. Supply disruption at an oil pipeline, transporting Canadian crude oil to the United States, is providing considerable measure of support to the energy complex. In the latest, TransCanada Corp has stated that the restart of its 590,000 barrel per day Keystone oil pipeline would be delayed until today, a day later than expected.
Last week's data dump from China also weighed heavily on crude oil, with China's growth falling to 7.4% tumbling all year. The report came in at expectations, but markets were hoping for a better than expected report. This morning Japan reported a continued widening of their trade balance Japan's exports fell a bigger‐than‐expected 10.3% in September from a year earlier, with exports to China slumping 14.1% in the year to September.
Tension between Syria and Turkey remain high, but have leveled off over the past few days, while the Israel-Iranian rhetoric quiet and rumors are that the Iranian's are willing to make concessions over their nuclear development in light of the global embargo, which is hurting the Iranian economy. Oil is expected to remain in the low 90's or possibility dips into the 89 range unless tensions or news elevate it.
Natural Gas continues to mystify the markets. Natural gas rallied to a 10-month high last week on NYMEX, on speculation that above-normal demand from electricity generators will help reduce a supply surplus. There are no storms or weather phenomenon in the picture or increased heating or cooling demands at present. NG is being supported by positive eco data from the US as traders are beginning to see the recovery moving out of stall mode.