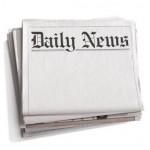 This morning in Asian trading oil prices are trading below $90/bbl.  Oil dropped by 0.37%, from the highest close in a week in New York as manufacturing in China contracted unexpectedly; raising speculation fuel demand may decline in the world's second biggest crude consumer. Concern of slowdown in World economic growth is weighing on oil prices after World Bank has cut China's growth outlook to 7.7 percent from 8.2 % estimated in the month of May. Also it has lowered the forecast from 7.6 to 7.2 percent.
Most of the regional market has come under pressure before the IMF meeting tomorrow on world economic outlook which is creating anticipation of further slowdown. Another factor, Hugo Chavez has won the election in Venezuela, world's largest oil reservoir. He is ready to tap oil to subsidize food, low cost housing and other economic development. Thus, higher oil supply in the market may lead oil prices to remain under pressure.
Crude oil prices declined, mainly on demand concerns as the global economic growth slow and worries over the brewing tension between Israel and Iran situation eased after Israeli officials stated that if an attack were to take place it would not be until spring.
South Korea has resumed importing Iranian crude oil, after halting imports in July due to Western sanctions targeting Iran's nuclear program, officials at two South Korean refiners said Friday
Form economic data front, German is likely to report a sluggish growth in trade and industrial production which may further weigh on oil prices during European session. As today is the Columbus Day Holiday in US, there are no economic releases from US. However, futures and stock market are open for the day. Most importantly, Turkish and Syria fire fight is continued for last five days, which may add some premium point in oil prices though may not lead to a bullish move due to concern of world economic growth.
The National Hurricane Center reports that there is no major cyclone near to Gulf region which is also easing supply disturbances. Overall, the trend for the whole is likely to remain on downside.
Currently, natural gas prices are holding $3.45, up by more than 0.40 percent.  California Governor Jerry Brown told state regulators to immediately allow oil refineries to make an early transition to winter-blend gasoline to help bring record prices at the pump under control. However, winter blend ideally never comes to the market before Oct end. Thus, switching of gas may lead to weigh on gas prices during the day.
The number of rigs actively explored for oil and natural gas in the US dropped this week by 11 to 1,837. 1,398 rigs were explored for oil and 437 were searching for gas while two were listed as miscellaneous, as per oil field services company Baker Hughes Inc.
On the other side, concern of mild weather forecast may lead to lower consumption in eastern region and ultimately weigh on gas prices. Overall, trend for the whole is likely to remain on downside.