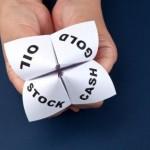 This morning oil prices are trading flat around $85.85 for December futures at NYMEX. Late yesterday the FOMC meeting concluded holding its current policy and programs keeping the dollar index slightly lower and supporting oil prices currently. However, there is an ongoing bearish outlook on oil due to higher surge in crude oil stocks with declining petroleum demand. Later today, economic data from US include, durable goods order may show some recovery which might restrict oil losses.
On Wednesday, crude oil futures added to early losses and fell to fresh 3-month lows, after the Energy Department reported a big jump in US oil inventories, which signaled that the market is well supplied. Crude oil stocks jumped by 5.9mn barrels, Forecast had put the increase at 1.5million barrels, gasoline stockpiles rose by 1.4mn barrels and stocks of distillate, which include heating oil and diesel, fell by 600,000 barrels. Crude stocks at Cushing, Oklahoma rose last week by 40,000 barrels to 44.07mn barrels.
Crude prices fell for a seventh consecutive session yesterday as weak euro zone economic data offset supportive signs that Chinese petroleum demand could stage a recovery.
China's crude oil imports from Iran fell around a quarter in September from a year earlier, data showed on Wednesday, as traders cited delivery delays by Iranian tankers because of Western sanctions and a cut in condensate imports. Even the positive note on Chinese Flash PMI could not offset the negatives of the in imports.
Just weeks after the election, U.S. President Barack Obama will be faced with a pivotal decision on oil sanctions on Iran, in which he will have to balance the need to stay tough on Tehran without pushing oil prices too high
This morning, natural gas prices are trading down at around $3.442 with fall of more than 0.20 percent in electronic platform. Concern of rising storage may keep gas prices under pressure in today's session.
Yesterday, natural gas futures came under heavy selling pressure on profit-booking, as market players looked ahead to Thursday's closely watched US government report on natural gas supplies. Natural gas inventories are expected to increase by 64bn cubic feet; actual data will be released by EIA later in the day.