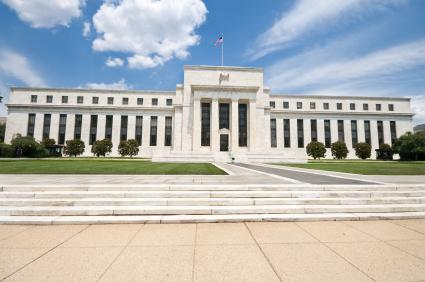 The focus today is on the U.S. Federal Reserve monetary policy statement. Later in the day the Federal Open Monetary Policy committee is set to release its latest interest rate move and its assessment of the economy. Expectations are for the Fed to leave its benchmark interest rate at a historically low level while possibly extending the date it expects to begin hiking interest rates from late 2014 to early 2015. This move will represent its conclusion that the economy remains too sluggish to begin hiking rates.
Speculators may also be disappointed by the Fed's latest announcement because it may not give any hints that the central bank is poised to begin another round of quantitative easing. This news could send the U.S. Dollar soaring while weakening the Euro, British Pound and commodities priced in dollars.
Although it is widely expected to keep interest rates low for an extended period of time, if the Fed hints at additional quantitative easing then the U.S. Dollar is likely to feel some heat. Even if action is not warranted in August, it will send a signal to traders that the move is likely to take place in September.
The EUR/USD is gaining some support this morning as traders remain somewhat optimistic that the European Central Bank will announce a bond purchasing program designed to help Spain and Italy. Additionally, traders may be increasing bets that the U.S. Fed will give clues that it is prepared to implement another round of quantitative easing in late August or September.
Weak U.K. manufacturing data is helping to drive the GBP/USD lower today. This poor report is further evidence that the austerity measures implemented by the government are crippling the economy. The weakness in the report suggests that the Bank of England is likely to apply additional stimulus to the economy in the form of additional bond purchases. This will essentially flood the market with cash, weakening the currency.
Uncertainty over the outcome of the Fed's decision today is pressuring December Gold. Following last week's breakout to the upside, gold is feeling pressure this week as speculators refused to chase it higher. Traders aren't sure if the Fed is going to say something that will weaken the dollar and drive gold higher so they are paring their positions ahead of the announcement in the hopes of buying it cheaper.
The weaker dollar is also helping to boost December Crude Oil this morning. Additionally, a drop in crude oil stocks has been supportive. Recently crude oil has been pressured by a large amount of supply. This morning's report has alleviated some of the bearishness, however, prices still remain vulnerable to a break because of the sluggish economy and lower demand.