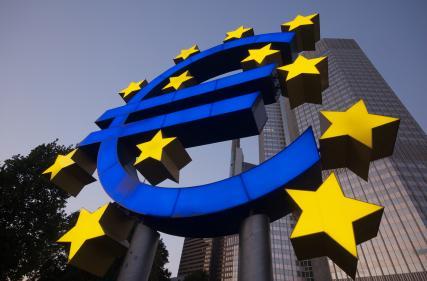 The EUR/USD is trading lower after a survey showed German investor sentiment remained negative this month as the Euro Zone continued to struggle to gain traction amid the sovereign debt crisis. Additionally, the Forex pair was pressured from its highest level since May on concerns that Spain may delay seeking a bailout needed to resolve its own financial disorder.
Although demand for higher risk assets has been growing the past few weeks, today is a day where investors are taking a breather as risk sentiment is waning on worries that the recent stimulus from the European Central Bank and U.S. Fed will not produce a noticeable change in the global economy for some time.
Yesterday, investors began to take profits in the Euro on overbought conditions, triggering a technical reversal top. Today's downward action confirmed the short-term top, setting up the market for further deterioration.
With technical action signaling a possible turnabout, the fundamentals took center stage today after Germany's ZEW Center for European Economic Research climbed to -18.2 from -25.5 in August. This improvement was smaller than estimated. Furthermore, traders continue to express skepticism that Spain will soon ask for help. While the market waits for Spain to make its decision, worries are out there that Spanish bond yields may begin to creep back up again.
The GBP/USD is trading higher today after the U.K. government reported that consumer prices rose 2.5 percent in August versus a 2.6 percent reading in July. This number was in line with pre-report estimates. Since the small drop keeps inflation on track to ease toward the Bank of England's 2 percent target, expectations are that the BoE will have room for additional quantitative easing some time down the road.
Slowing global economic growth and indications that Saudi Arabia is pumping oil at a high rate to curtail price advances are being cited as the main reasons for the weakness in today's November crude oil market. Although a majority of OPEC members are in favor of $100 per barrel oil, Saudi Arabia is dampening efforts to reach this price by pumping around 10 million barrels per day. This represents nearly the highest rate in decades.
December Gold is trading flat as investors continue to sort out the rapidly changing economic news amid overbought conditions. A drop in demand for higher risk assets is sending investors into the U.S. Dollar which is encouraging speculations to lighten up on their holdings in precious metals.