The EUR/USD received a boost today as talk of a Spanish bailout provided some optimism for traders while fueling demand for risky assets.
Without naming its sources, Reuters reported that Spain was prepared to ask for a full sovereign debt bailout as early as this weekend. Investors would welcome this news because it would allow the European Central Bank to initiate its bond purchasing program.
Gains were somewhat limited on reports; however, that Germany may be standing in the way of progress as the Reuters' report went on to say that the Germans were pressuring Spain to delay its request until political issues in Germany's parliament could be worked out. It looks as if German officials would prefer to combine the Spanish aid package with requests from Cyprus and Greece rather than address them one at a time. The report has been dismissed by European officials, adding to the uncertainty hovering over the market at this time.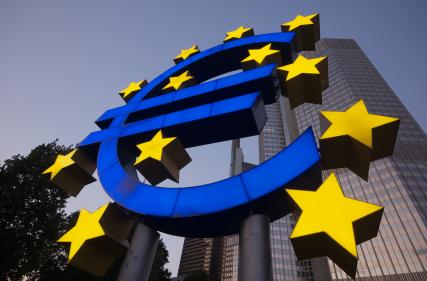 The weaker dollar helped to underpin the British Pound but gains were limited by the news that the amount of approved mortgage claims declined in August. The fact that claims missed analysts' expectations caused bullish traders to back away from chasing the market, allowing the GBP/USD to settle into a range.
Despite the weaker U.S. Dollar, December Gold traded flat-to-lower.  On Monday, the market reached a new high for the year, but there wasn't any follow-through buying overnight. Uncertainty over the Spanish bailout request may be keeping traders on the sidelines or prices may just be too high.
November Crude Oil also traded sideways-to-lower. With very little fundamentals to react to, other than the weaker U.S. Dollar, traders have chosen to stand aside until Wednesday's supply and demand report is released. Because of a slowdown in the global economy, traders are expecting demand to be down and supply to be up.