After soaring to its highest price in over a month mostly because of the weakness in the U.S. Dollar, the Euro is finishing the week on a down note as speculators continue to sort through this week's mixed Fed message and the possibility of bearish news regarding Greece. It seems that just about any mention of Greece makes bullish Euro traders nervous and today is no exception. 
European officials are meeting to discuss Greece's progress toward reducing its expenses as well as renewing its ability to pay back its debt to the Euro Region nations. If Greece can re-establish its credibility then it may seek to extend its fiscal targets by two years.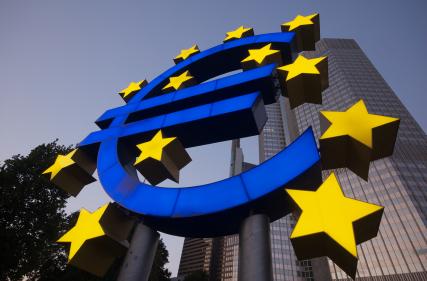 Although the main issue this week-end should be Greece and its relationship with the Euro Region, it has become Greece versus Germany as the latter represented by its Chancellor Angela Merkel offered little indication that it is willing to give the country more time to implement additional severe austerity measures. 
The GBP/USD is set to close the week higher, but Friday's weak trade indicates short-term overbought conditions may be setting up the market for a near-term correction. Most of this week's rally was driven by a weaker U.S. Dollar and speculation that the European Central Bank was preparing for another round of bond purchases..
These outside influences helped the Sterling breakout to a multi-month high before hitting a major technical barrier at 1.5906. Thursday's lower close helped set today's weak tone, leading to a profit-taking break. Besides renewed worries about sovereign debt issues in the Euro Zone and its influence on theU.K.economy, traders may be also pricing in the possibility of another round of quantitative easing at next month's Bank of England monetary policy meeting. 
December Gold traders are taking a rest today following a more than week long rally from $1592.10 into a major 50% price level at $1668.15. Gold futures surged this week after Federal Reserve minutes hinted at additional quantitative easing. This news helped drive the U.S. Dollar sharply lower, making gold less expensive while driving up demand. 
This week's action suggests that gold investors may have been accumulating the precious metal throughout the summer, hoping that renewed interest from reserve currency traders would eventually send the market higher. Additionally, the fear of inflation returning may be helping to drive up interest in gold. 
Technically, December Gold has reached a major retracement zone at $1668.15 to $1699.48. Although there is still room to the upside, overbought conditions could limit short-term gains, setting up the market for a near-term correction into $1640.00 before resuming the uptrend. 
Profit-taking by October Crude Oil traders is helping to pressure the market today. Speculators had been supporting the market because of increasing fears of impending military action by Iran, but it took a severe drop in the U.S. Dollar to drive crude oil through a key technical level at $96.06. Today's rebound in the dollar is encouraging traders to pare positions and wait for a short-term break into a value zone.