The EUR/USD surged overnight before backing down slightly, after Germany's Federal Constitutional Court paved the way for the country to ratify the Euro Region's permanent rescue fund, known as the European Stability Mechanism (ESM).
The Euro surged against the dollar to its highest level since early May to 1.2936 before backing off slightly. The currency is rapidly approaching the psychological 1.3000 price level which provided major support earlier in the year.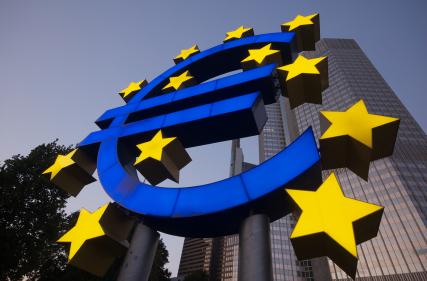 Today's court decision for the most part was in line with trader expectations so it didn't surprise the market. Although there weren't any surprises, judging from the Euro's rise, it did serve as somewhat of a relief. Although the ruling allows the European Central Bank to continue its bond-buying plan, the German court did state that a rise in German liabilities above 190 billion Euros would require additional approval by parliament.
Expectations of better economic conditions in Europe are also helping to boost the British Pound against the dollar. Traders are factoring in the possibility of improvements in the U.K. economy since the European sovereign crisis has hampered growth in the country. The combination of government austerity measures coupled with the central bank asset-purchasing program are expected to work better if conditions continue to improve in Europe.
Also having a positive effect on foreign currencies, gold and crude oil is the huge drop-off in the U.S. Dollar. The Greenback is taking heat after Moody's announced on Tuesday that the U.S. credit rating could take a hit by next year if the country doesn't reign in its debt. Also contributing to the rise in risky assets is the possibility that the U.S. Federal Reserve is poised to announce another round of stimulus on Thursday.
December Gold resumed its torrid uptrend today after two days of sideways trade. The trend remains decisively higher, fueled by some light short-covering and aggressive buying. Speculators continue to drive the market toward the $1800 level, but technical factors may curtail their efforts if the market becomes overbought. Although the rally is strong, a vertical rise in a market tends to end with a reversal top. The market has become a little pricey so traders shouldn't be surprised by a short-term change in direction.
The German court ruling and the weaker U.S. Dollar helped underpin December Crude Oil early in the trading session, but the market wasn't able to hold on to its gains after inventories rose. The challenge for traders is which fundamental factor to watch. While a weaker dollar may increase demand for product, this has to show up in the supply and demand numbers before the market can justify higher prices. Additional stimulus from the Fed could lead to improvements in the economy which may transfer into increased demand.