The falling U.S. Dollar continued to drive risk appetite on Friday, one day after the U.S. Federal Reserve revealed its plan to conduct open-ended quantitative easing, a move that weakens the Greenback. The Dollar Index fell to 78.60, its lowest level since early March.
The EUR/USD is up for the fourth day as European finance ministers and central bank officials met in Cyprus for the start of a two-day meeting to discuss the next phase in addressing the Euro Zone's sovereign-debt crisis. Last week, the European Central Bank helped President Mario Draghi fulfill his promise to preserve the Euro when it approved an unlimited debt-buying program in attempt to fix the Euro region's sovereign debt problems.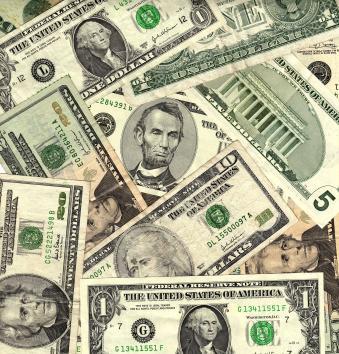 With the Fed expanding its holdings of long-term securities with open-ended purchases of $40 billion a month of mortgage debt at the start of Quantitative Easing 3, the GBP/USD is trading sharply higher in a continuation of yesterday's surge. The move by the Fed dwarfs the Bank of England's asset purchasing program thereby weakening the dollar against the British Pound. This is causing investors to look at the dollar as a funding currency.
Besides the announcement of an additional round of quantitative easing, the Federal Open Market Committee also decided to hold its benchmark interest rate at near zero "at least through mid-2015". This news is helping to drive down the value of the Greenback while supporting December Gold. Speculators as well as investors appear to be buying with both hands as they approach the long side of the market with clarity and conviction. Based on the current upside momentum, the market appears to be poised for a test of $1800.00 over the near-term.
The full-blown risk on trade that is taking place today is also driving up November Crude Oil. With the path of least resistance to the upside, investors are anticipating a test of the psychological $100 level over the near-term. Since the move by the Fed is designed to stimulate the economy, this should translate into increased demand for energy.