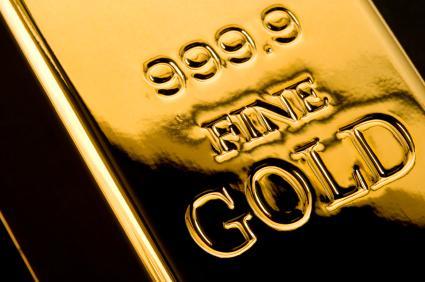 Gold
traded cautiously, as stability in US dollar continues to keep a lid on the upside in prices. US dollar garnered strength from better than expected U.S jobless claims wherein the numbers fell to 4 year low. Of late, US$1,790‐1,800 range has proved to be a strong resistance for the yellow metal and the breach of the same can only lead to resumption of upswing in prices. U.S. COMEX
gold
futures for December delivery settled up $5.50 at $1,770.60 an ounce, with trading volume about 40 percent below its 30-average. The dollar index, which measures the greenback against a basket of six rivals, fell to 79.762 from 80.058 in late trading Wednesday.
Gold remained flat on Friday as investors awaited core US data today. It is on the target of biggest weekly drop in two months.There was not much in fundamental data to affect the price movement. In India gold pushed down due to stronger dollar also traders awaited for the prices to come further down during festival season.
The National Union of Mine Workers in South Africa said that its members have rejected a package of pay increases offered by the Chamber of Mines, negotiating on behalf of Anglo Gold Ashanti Ltd., Gold Fields Ltd., and Harmony Gold Mining. Strikes have suspended production at 10 gold mines since late September. The action is costing AngloGold 32,000 ounces of gold each week, while Gold Fields is losing 2,300 ounces a day at the two mines that have been affected. The Chamber of Mines, representative of the employers, said more time was needed to communicate the proposals to employees and another meeting with unions has scheduled for next Monday
Gold holdings of SPDR gold trust, the largest ETF backed by the precious metal, continued to increase to 1,340.52 tons, as on Oct. 9. Silver holdings of iShares silver trust, the largest ETF backed by the metal, declined to 9,894.58 tons, as on Oct, 11.
The IMF backed plans for giving debt-burdened Greece and Spain more time to reduce their budget deficits, cautioning that cutting too far, too fast would do more harm than good.
Gold futures prices are still exerting in to the consolidation phase and are confining the range of $1765-1775. At the present prices have changed little at the early session. Asian equities are trading at a blend following the progressive talks of China-Japan dispute. Going ahead, gold is likely to stay strong as the core fundamental demand-supply has been distorted at present moment.
More M&A activities are going on globally among which Perth base International Goldfields enters US based Santa Fe Gold Corporation, is the latest deal of a market capitalization of over $70million. So, even if the market dynamics stays little uncomfortable gold, the fundamental is strong to hold the prices up.  Reports today may forecast a continued weakness in Eurozone industrial production while the US PPI and Michigan confidence may decline a bit. All these are although indicating support to gold prices, technical chart is looking different.