The U.S. Dollar is trading higher, putting some pressure on the Euro and commodities priced in dollars such as gold and crude oil. The British Pound is trading slightly better. Trading is extremely light today due to the U.S. Labor Day holiday.
Today's positive move in the dollar is most likely profit-taking and position paring following Friday's sell-off. That move was triggered by Federal Reserve Chairman Ben Bernanke who drove down the Greenback when he hinted that the Fed was ready for another round of quantitative easing although he offered no timetable for the move.
The strength in the GBP/USD is being fueled by the news that a purchasing managers' index for the U.K. manufacturing sector unexpectedly rose. The August PMI for manufacturing rebounded from 49.5 to 45.2. This was better than the forecast by economists who were looking for a reading of 45.9.
Overall, the GBP/USD is showing a growing bias to the upside despite reports that the Bank of England is ready to increase its bond-buying commitment. Expectations of an improving European picture and speculation that the Fed is readying for additional quantitative easing, is helping to underpin the Sterling despite a recession in the U.K.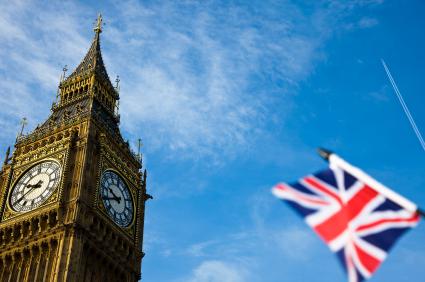 Traders are taking a little off the top in the EUR/USD after this currency pair soared on Friday. Comments from Fed Chairman Bernanke ignited the rally, but bullish conditions were already in place because of growing expectations that the European Central Bank is ready to implement a plan to force interest rates lower in Spain and Italy.
October Crude Oil is trading flat to slightly better in light trading. Rumors that the Federal government was considering opening up the strategic reserve had been putting pressure on the market. Traders are also reacting to the news that Hurricane Isaac missed a number of refineries in the Gulf of Mexico. Over supply is still a major concern for traders, however, some speculators are still providing support while banking on possible military activity between the U.S. and Iran. Technically, the market is trading between $98.29 and $93.95 with a mid-point at $96.12. The price action could straddle this level as conditions still remain slightly overbought.
December Gold rallied sharply higher on Friday after Bernanke's comments weakened the U.S. Dollar. Gold is holding on to these gains today despite the slightly better trade in the dollar. This market is currently test a key retracement price at $1699.48 but the market is showing no sign of a let-up. Strong buying has been supporting this market for several weeks and is showing no signs of backing off despite technically overbought conditions and today's thin holiday trade.