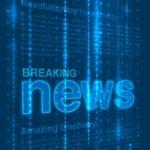 Gold fell by 0.43% for a second day along with commodities before a European finance ministers meeting on speculation the Eurozone debt crisis may continue to damp demand for raw materials. Silver also declined by 0.25% on selling by ETFs and other funds.
Asian stocks edged lower on Monday as investors remained cautious about the outlook for the global economy and corporate earnings.  The Shanghai and Hang Seng are down by 0.6% and 0.7% respectively. Strait Times and Kospi are trading down by 0.7% each, while Taiwan is trading in the red by 0.6%. Japanese markets are closed for a regional holiday.
Gold rose to a 11-month high early on Friday, but later declined to close in negative after bullion's appeal as inflation hedge was dampened by a surprising drop in US unemployment rate to a 4-year low.
Open  interest  in  US  gold  futures  rose  to  a  one year high while bullion held by the exchange traded funds climbed to a record, underscoring renewed investor focus in the precious metal. Gold holdings of SPDR gold trust, the largest ETF backed by the precious metal, increased to 1,333.44 tons, as on Oct. 4. Silver holdings of iShares silver trust, the largest ETF backed by the metal, declined to 9,920.18 tons, as on Oct, 2.
Reports on Friday showed that employment in the US rose for 24th consecutive month in September, with significant upward revisions to the prior month's data. While the unemployment rate for the month dropping to its lowest level of 7.8% since January 2009.
Eurozone finance ministers will formally launch the eurozone's permanent, 500bn euro bailout fund on Monday, bolstering the single currency area's defenses against the sovereign debt crisis that is now threatening Spain.
US are due to observe Columbus Day today and so there is no economic data is scheduled for release. Going ahead, market may remain cautious ahead of the European finance ministers meet at Luxembourg while German chancellor Merkel will be visiting Greece tomorrow for the first time since the crisis has erupted. Spanish finances and a closer banking cooperation is the objective for today's 17-nation meet before the all 27-nations chiefs meet tomorrow. Any constructive steps to help Greece getting its 300billion euros bailout may change the market sentiment during the European hours. However, reports today may show industrial production and exports would have fell, adding more evidence to a deepening European crisis.  This may hamper euro. Hence, gold might stay under stress for the day.  Nevertheless, we might see euro is recouping the initial losses given the anticipation on Merkel's strong statement on Greece residing the euro.
Anticipation that the IMF might lower global economic growth may also help gold to revive during the late session but trading should be subdued today. Markets are open in the US but traders are likely to take advantage of the long weekend holiday.