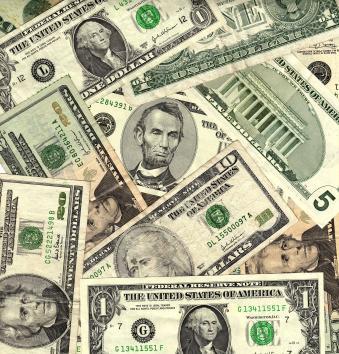 The EUR/USD rose early in the trading session on optimistic comments from European leaders. The Euro is expected to post a solid gain for the week on the news that European leaders are inching toward an agreement on solving the region's debt crisis. The early rally was sparked by a comment from Austrian Chancellor Werner Faymann who said the breakup of the euro area or the bankruptcy of a member country would do more harm than good. This assessment provided the same boost to the Euro that a similar comment from European Central Bank President Mario Draghi did several weeks ago.
Later in the session the Euro weakened against the dollar as the difference in yields between the U.S. and German 10-year bonds reached its widest point in over a month. Talk of additional easing by the ECB helped push interest rates down. Finally, the U.S. Dollar surged after a survey showed consumer sentiment picked up in early August to its best level in three months. The Euro turned negative for the day on the news, but is still holding on to its weekly gains.
The GBP/USD made another attempt to breakout to the upside, but buyers continued to back away from buying strength while short traders successfully defended their positions. The dollar strengthened against the British Pound, reversing the intraday trend, after the U.S. reported a boost in consumer sentiment. Traders believe that this news provides further support for the notion that the Fed will continue to refrain from additional quantitative easing in September and may even wait until December.
As the U.S. Dollar gained ground, commodities priced in dollars fell due to a drop in demand. December Gold had a volatile week, but the market went nowhere, remaining inside of its tight two week range. A breakout above $1634.00 is likely to attract some interest, but it may only be buy stops being triggered as traders are still a little reluctant to buy strength. On the downside, a violation of $1586.00 will be a sign of weakness. Investors still seem a little unsure about whether gold is an investment or a reserve currency. As an investment, it is being bought after breaks and sold after rallies. As a reserve currency, it weakens when the dollar rises, and strengthens when the dollar falls.
December Crude Oil is trading a little lower after reaching a technical resistance area on the longer-term charts. Although the market hasn't been surging to the upside like rallies in the past, the trend remains decisively higher. An abundance of supply has been keeping a lid on prices, but the possibility of a military skirmish in the Middle East has been underpinning the market. Additionally, an improving U.S. economy could lead to increased demand. This is also providing the market with a slight lift.