The U.S. Dollar is trading higher against most major foreign currencies on Wednesday. Most of the action in the actual Dollar Index is being attributed to weakness in the Japanese Yen; however, both the Euro and British Pound have also tagged along to go with the ride. 
Talk of a prolonged recession in the Euro Zone is one factor contributing to the weakness in the EUR/USD. Weaker than expected retail sales in the U.K. is helping to pressure the GBP/USD. The key fundamental to understand at this time is that the U.S. economy is safely above a recessionary state making it stronger than Europe and the U.K. Longer-term, this is the main reason why the dollar should gain on the Euro and the Sterling.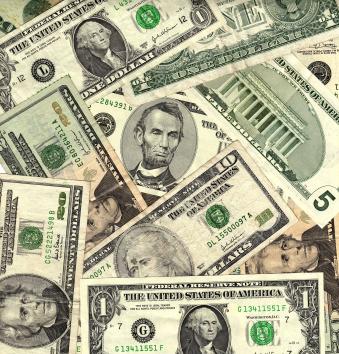 February gold finished lower after spending most of the session on the positive side. Investors continue to toss money between equities and precious metals as a cloud of uncertainty engulfs the investing community.
Technically, gold remains inside of a major retracement zone at $1669.05 to $1638.15. Although it appears a support base is being formed, the main trend is still decisively lower, making a call for a change in trend highly speculative. A strengthening U.S. Dollar could deliver the decisive blow to the gold market. 
February crude oil traded higher and remains in a position to breakout to the upside with an initial target of $95.00 to $96.00. On the downside, $90.00 to $89.80 remains the best target and potential support zone. 
Fundamentally, an improving U.S. economy and the avoidance of a recession due to the passing of the new tax hikes seem to be providing underlying support for the market. With the economy expected to continue to improve, speculators are anticipating greater demand for crude oil.