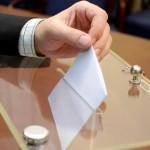 On Friday, gold prices moved substantially lower, settling at two month low as better than expected US employment numbers has reduced the probability of more monetary easing measures from the US Federal Reserve. Gold prices fell $40. or 2.3%, to settle at $1,675/ounce.
On the macroeconomic front, US economy added 172,000 jobs during October, much higher than the expectations of 123,000 jobs. However, the unemployment rate inched higher to 7.9% as expected after the huge decline the previous month.
The market outlook shows that nothing substantial should happen today, as markets await the outcome of US elections next week. Effectively, market participants will avert venturing in to aggressive positions. However on a long term perspective, we find current gold prices as attractive and advocate initiating longs.  
Asian stocks edged lower this morning as strong US jobs released on Friday in the US led investors to question the longevity and future size of easing measures from the Federal Reserve and as caution prevailed ahead of closely-fought US presidential election. Election for a new president in the United States, the world's biggest economy, takes places tomorrow, 6 November 2012. The presidential election between President Barack Obama and Republican challenger Mitt Romney is expected to be a close race, with a weekend poll showing Obama leading Romney 48% to 47%. in Global news, China's Non-Manufacturing Purchasing Managers' Index (PMI) increased by 1.8 points to 55.5-level in October from previous rise of 53.7-mark in September. 
This morning gold futures recouped a little at the early Globex after a hard battering on Friday. Spurred by investment demand to a record 2589.516 tons on Nov. 2, prices are now trading up  by 0.30%. Asian stocks have taken cues from the overseas as expected and the euro slid to its one month low against the dollar as keeping Greece in the Euro area will be testified this week after Samaras faced opposition to obtain aid
The US dollar Index gained 0.6 percent week on week taking cues from negative global market sentiments and uncertainty over U.S. presidential elections. Further, unfavorable manufacturing data from the Euro zone also created bearish market sentiments. This led to rise in the risk aversion amongst market participants and increase in the demand for the low yielding currency that is US Dollar Index (DX).  
The main market focus today will once again be Greece after the Greek Constitutional Court ruled that austerity reforms to the pension system were unconstitutional, changing budgets and projection in Greece making it impossible to commit to the suggest plans and cuts. Both Greece and Troika will be evaluating the situation today.
Striking miners at AngloGold Ashanti will return to work on Sunday, at two mines where operations were suspended last week in a dispute over bonus payments, the world's third largest bullion producer said. This strike seems to continue just like Greece with never ending problems this will be the third time that this strike has been supposedly settled.
Chinese Shandog mine, the biggest miner in the country is looking for overseas acquisition and is aiming for at least one acquisition each year, indicating augmented demand for the largest consumer of gold.  There are no major data releases from the US except ISM non-manufacturing which is likely to remain slight weak.
Gold is expected to remain in a tight range until elections.