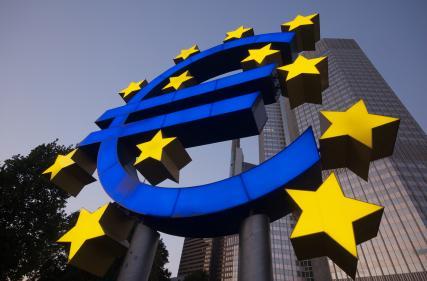 The EUR/USD continued to weaken on Monday after last week's lower close. At first it appeared that technical factors may have had to do with the weakness, but over the week-end news broke that problems with Greece may be the issue behind the sell-off. 
According to the German magazine Der Spiegel, preliminary findings by the so-called Troika, indicate that Greece's budget shortfall to satisfy international conditions for emergency aid, almost double previous estimates. This means that the country may not be able to receive the next tranche of financial aid from its international creditors if it cannot close its budget gap. 
Another potential problem developing that could pressure the Euro is the dispute between Germany's government and the European Commission over when to vote on whether to give Greece more financial aid. Since the two parties cannot agree on a date to settle the matter, investors may have to deal with elevated concerns over the next one to two months. This could be the catalyst behind another sell-off in the Euro. 
Compounding the problem for the Euro this morning was a report that showed German business confidence unexpectedly dropped in September, leading to renewed concern that the sovereign debt crisis is hurting the Euro Zone's economy. 
The GBP/USD is trading weaker today in sympathy with the falling Euro. Traders are moving money into the safety of the U.S. Dollar, driving the British Pound lower. The Sterling may not fall as hard as the Euro; however, since the Fed's stimulus plan may be weighing on the Greenback. Sterling traders are still holding out hope that the government's austerity plans combined with the Bank of England's asset buyback program will stabilize the economy enough survive the weaker Euro Zone economy. 
December Gold is trading higher despite the stronger U.S. Dollar. There is still a strong bid in the market that is preventing a decline. Investors and speculators are holding the metal up in anticipation of another spike to the upside. The crowd that bought gold as a reserve currency seem to have abandoned this strategy since it has failed to break on the rise in the Dollar. If concerns overGreecegrow stronger then this fear could give gold prices a boost. 
November Crude Oil is rapidly approaching the psychological $90.00 level. Fears that a slowing global economy will drive down demand are expected to keep pressure on prices. A stronger Dollar is also contributing to the market's bearish tone.