The U.S. Dollar traded higher on Wednesday against most major currencies, but gave back some of its gains after a weaker than expected home sales report. Although currencies and commodities reacted to the home sales report, the bigger issue remains the lingering problems in the Euro Zone. Traders continue to eye the situation in Spain with one-finger on the sell button as they await some key developments this week. 
Demand for higher risk assets began to fall last week, helping to put a top in the EUR/USD. This selling pressure continued today as traders are beginning to grow frustrated at the slow pace that European officials are moving toward resolving the Euro crisis. Yesterday, the Euro was hit hard after a Fed official said that this current round of stimulus may not be effective. This helped weaken a market that had already been poised for further weakness.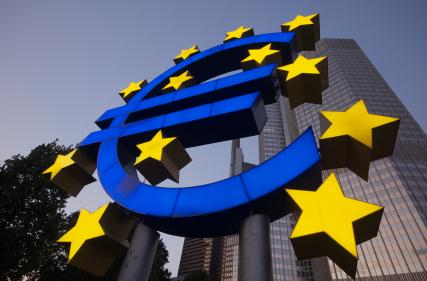 The GBP/USD is under pressure, falling to its lowest price in two weeks while changing the trend to down on the daily chart. A drop in demand for risky assets is also the catalyst behind the move. Even yesterday's stronger than expected BBA mortgage approvals could not encourage any fresh buying with the Sterling at such lofty levels. This is a sign that attention remains on the developments in the Euro Zone. Speculation is also brewing that marked improvements will not take place in theU.K.economy unless the currency weakens enough to improve the budget deficit. 
The strength in the dollar is also having a negative effect on gold prices. The market traded lower today after changing the trend to down on the daily chart on Wednesday. If sentiment continues to weaken then prices could plunge even further as traders seek the safety of the Greenback. Based on the current chart pattern, the market seems ripe for a break into $1718.55. 
Weakness in the Euro Zone is having an impact on theU.S.and Chinese economies. This means that demand for crude oil is likely to drop. With supply already high, a drop in demand will mean higher inventories. Expectations of continued slower growth should keep the pressure on crude oil over the near-term. Looking at the $78.84 to $100.75 range, $89.79 to $87.20 is likely to be tested over the near-term.