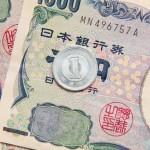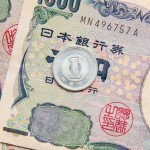 Finance Minister Koriki Jojima quoted International Monetary Fund Managing Director Christine Lagarde as saying that yen has somewhat over-appreciated, in a bilateral meeting held on Thursday. G7 Leaders and global Finance Ministers are meeting this week in Tokyo with World Bank and IMF officials.
The Bank of Japan Governor Masaaki Shirakawa warned of headwinds to the country's economic recovery such as a prolonged slowdown in China's economy and a stubbornly strong yen that is hurting exports and corporate sentiment.
But he offered few clues on whether further monetary easing was on the horizon and cautioned against expecting too much from central banks, saying that ultra-loose policies can only buy time and won't cure fundamental problems hampering growth.
"Current yen rises have a big negative impact on exports, corporate profits and business sentiment," Shirakawa said in a seminar discussing global economic developments in Tokyo.
Shirakawa maintained the view that Japan's economy is headed for a moderate recovery but warned that the key was whether overseas growth will pick up while domestic demand remains firm, suggesting his waning conviction over the economy's recovery.
Jojima said at the meeting he had expressed a concern that the yen appreciation could be a downside risk to Japan, which is now promoting reconstruction of disaster-hit area. IMF meeting is meaningful amid uncertainty Will discuss Japan's economy at G7 and wants to discuss global economic outlook Unfortunate that PBOC governor isn't attending IMF, World Bank meetings due to the tensions between China and Japan over some Islands between the two countries.
 As risk aversion returns to markets, USD/JPY retreated back to the bottom-side of its daily range in tandem with US stocks. USD/JPY movements however has been modest and is currently trading at 78.03
The BOJ has room to buy a broader range of assets, bonds with longer maturities under asset buying program, Buying Foreign bonds as part of QE is equivalent to FX intervention and would send the wrong message to the world.  The IMF stance remains that the Yen is 'moderately overvalued' but also sees no major economical impact on the Japanese economy from territorial row with China.
Last month BoJ members were quoted as saying that the Bank of Japan must act boldly when necessary, signaling readiness to offer further monetary stimulus if the county's recovery prospects are threatened. At its most recent meeting, the BoJ did nothing. They continue to feed rhetoric to the markets but take limited actions.