The U.S. Dollar is getting hit hard as investors flock to higher-yielding assets. The catalyst behind the weakness in the dollar and the subsequent strength in the other major asset classes are the comments from U.S. Federal Reserve Chairman Ben Bernanke.
In a prepared speech, Bernanke provided investors with some clarity when he said that the Federal Reserve will do more to stimulate the economy. Citing high U.S. unemployment and the sluggish economy, Bernanke observed that the recovery remains "far from satisfactory."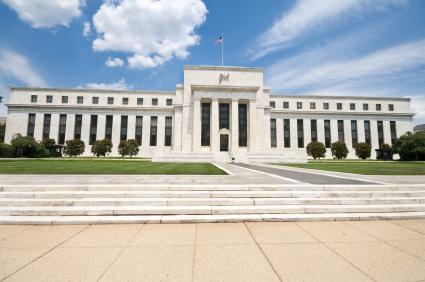 Although he did not mention any specific way to boost the economy, traders believe the Fed's next move will include another round of bond purchases to lower long-term interest rates. Additionally, Bernanke did acknowledge that even though interest rates are at historically low levels, the Fed can do more.
As if Euro investors already knew the gist of Bernanke's speech, the EUR/USD spiked sharply higher ahead to the Chairman's speech. The rally took out an earlier high of the week at 1.2589 while creating a new swing bottom at 1.2465. Today's action confirmed the uptrend, but also revealed to traders a major support level.
The weaker U.S. Dollar is also triggering a rally in the GBP/USD despite a weak U.K. economy. Today's rally is being attributed to a weaker Greenback rather than a strong Sterling. While today's rally is a reaction to Bernanke's hint at additional stimulus, gains could be muted on concerns that the Bank of England will have to implement additional stimulus to get the country out of its recession.
Demand for higher risk assets is also helping to boost commodities priced in dollars – namely October crude oil and December Gold. Today's rally is helping crude oil recover some of its losses from earlier in the week. Speculators are also supporting crude oil on the notion that fresh stimulus from the Fed will improve the economy to the point of increased demand.
December gold is following-through to the upside in a continuation of a move that began close to a month ago. Today's rally is being triggered by traders who consider gold a reserve currency against the U.S. Dollar. Speculative demand is also underpinning gold as some still believe that additional stimulus from the Fed will drive up inflation.