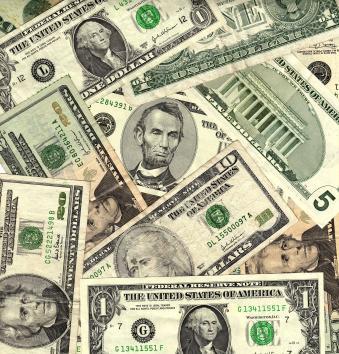 The U.S. Dollar strengthened after U.S.consumer sentiment rose to its highest level in four months in September. The rise was attributed to optimism over the job market and economy. 
Although the Thomson Reuters/University of Michigan's consumer sentiment rose from 78.3 from 74.3 in August, the highest level since May, it fell short of economists' forecasts for 79. 
One key element of the report showed that consumer expectations greatly improved from 73.5 from 65.1. Expectations of improvements in the unemployment rate were one of the reasons cited for the rise. Additionally, twice as many people responding to the survey expected economic growth than those that anticipated weakness. As expected, higher home values and rising stock prices also contributed to the boost in confidence and sentiment.                                                                                                                                   
Worries about their finances led Americans to downplay current economic conditions. The gauge of these conditions dropped from 85.7 from 88.7. Consumers also lowered their expectations of inflation. 
The EUR/USD weakened considerably after the release of the U.S. confidence report. Adding to the weakness was concerns over the release of the Spanish bank stress tests. Traders were also nervous over the possibility of a credit downgrade on Monday by Moody's. In regards to the stress tests, traders are pricing in the possibility that banks will require another 60 billion Euros to cover bad loans. 
The GBP/USD was down in sympathy with the Euro. The overall strength in the U.S. Dollar was the main factor weighing on the Sterling. Traders are becoming less optimistic about financial conditions in the U.K.due to the lingering sovereign debt problems in Europe. Additionally, it looks as if the Bank of England may have to implement another round of asset-buying in order to offset the drop in growth due to austerity measures. 
Concerns that the slowing global economy will lead to less demand for energy is helping to push November crude oil lower today. Anticipated weakness in Europe and China is having the biggest influence on crude oil prices. The stronger dollar is also casting a negative pall on the market. Traders are trying to establish support at the $90 psychological level, but even if this price holds, the market is not expected to move much beyond $95 per barrel.
There was very little follow-through to the upside after December Gold's big surge on Thursday. The move was impressive but the top at $1790.00 remains intact. Overvalued prices as well as a stronger U.S. Dollar are both exerting bearish influences on the market.