The U.S. Dollar strengthened against most major currencies on Friday after China reported weaker-than-expected trade data. This report raised concerns about China's growth prospects, sending investors into the safety of the U.S. Dollar. Investors now fear that the Chinese economy is still seeking a bottom.
The strong U.S. Dollar also pressured the Euro encouraging selling in the single-currency which was already trading lower due to uncertainty regarding additional aid from the European Central Bank. Following an almost two-week rally, the EUR/USD has retraced a little more than half of this move. Investors have been encouraged to sell the currency as optimism wanes that the ECB will take decisive action to help push Spanish and Italian interest rates lower.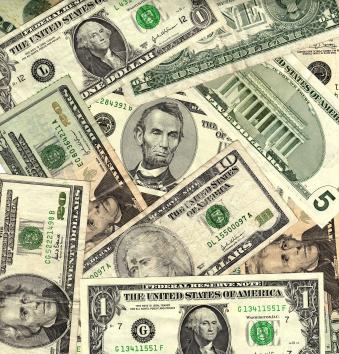 After stabilizing for a few days, Spanish interest rates are now inching higher on the belief that the ECB is going to need more time to make its next move. The central bank would like to see Spain tap the European rescue fund to help it meet its short-term needs before it begins to buy bonds. Falling interest rates would make it easier for the ECB's monetary policy to take effect.
The British Pound is also declining against the U.S. Dollar today. Uncertainty over the strength of the global economy because of the weaker-than-expected trade report from China is now leading investors to believe that this weakness will continue to hurt the economies of the U.K., Europe and the United States. Austerity measures in the U.K. are also expected to continue to weaken the economy. This is leading to the belief that the Bank of England will continue to purchase bonds in a form of stimulus. Traders are also reacting to rumors that a key rating service is going to downgrade the U.K.
December Gold is trading mixed today. In fact, all week precious metal traders have been indecisive. This week's trading range is $1621.30 to $1605.30 or $16.00, representing one of the smallest weekly ranges of the year. Uncertainty is causing investors to decide between treating gold as a reserve currency or as an investment. As a reserve currency, gold will weaken if the dollar continues to move higher. As an investment, investors will look for value following breaks and selling opportunities on rallies. This action is causing the range bound trade.
Concern that a slowing global economy will weaken demand for energy products is helping to weaken September crude oil today. The stronger U.S. currency is also helping to pressure commodities priced in dollars. Technically, crude oil formed a bearish closing price reversal top earlier in the week after testing a major retracement zone. Expectations are for the market to break 2 to 3 days into a potential support zone at $90.82 to $89.90. Barring unexpected developments in the Middle East that could threaten supply, look for crude oil to continue to work lower as oversupply issues in the U.S. remain a large concern.