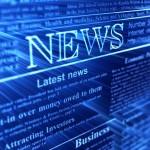 This morning in Asia, China returns from a holiday but this time Japanese investors enjoy a holiday. Most Asian markets are in a slight risk-off mode. Uncertainty on Europe ahead of the Eurogroup meeting later today, a cautious investor approach going into the Q3 earnings season and the World Bank cutting its economic forecasts for Asia were said to be behind the move. EUR/USD is well of Friday's highs and has dropped below the 1.30 mark this morning.
USD/JPY is a few ticks lower in line with a softer overall sentiment on risk. USD/JPY is still holding within its MT sideways trading pattern. For now, we assume that any sustained break higher in USD/JPY won't be easy (global dollar weakness). Nevertheless, we look out for signs of some bigger impact of domestic factors (BOJ easing) or from global.
The calendar in the UK is empty. This will also be the case of for most of this week. Tomorrow is the exception to the rule with the BRC like-for-like sales, the RICS house prices, UK production data, the trade balance and the NIESR GDP estimate.UK eco data had only a very limited impact on sterling trading of late, but they could become somewhat more important in the run-up the November BoE meeting. Both the GBP/USD and the EUR/GBP are expected to have a sleepy day.
The German August industrial production data is due later this morning. A lot of US investors will be absent in observance of the Columbus Day holiday. The focus will return to the management of the EMU debt crisis as there are again some high profile events on the agenda this week. The Eurogroup meeting has several issues to discuss but at this stage no high profile decisions are expected.
There will also be a lot of market chatter on a visit of German Chancellor Merkel to Greece and a meeting between French President Hollande and Spanish PM Rajoy later this week. At this stage, they are considered a factor of uncertainty for global sentiment on risk and for EUR/USD trading. This sentiment may of course again change for the better in case these meetings might bring further evidence that Europe is making progress on setting up a framework to address the EMU crisis. At the end of last week, we said that some profit taking on the recent euro rebound was possible, but that we assumed that such a move should be limited. We hold on to that view. The euro will probably remain supported by market hopes/expectations on an aid program for Spain in a not that distant future. We maintain our buy-on-dips approach. Over the next days, the Q3 earnings might become a factor of rising importance. However, for now we don't anticipate that the earnings will be a game-changer for global market sentiment.
At the end of last week the price moves in USD/JPY decoupled again from the global USD trading. In Asia, the pair dropped to an intraday low at 78.28 after the announcement from the BOJ that it left its policy rate and the program of asset purchases unchanged (at least for now). The pair settled in a tight sideways range near 78.40 ahead of the US payrolls report. The US payrolls were close to expectations, but the unemployment rate unexpectedly fell from 8.1% to 7.8%, supporting overall sentiment on risk. Most other USD cross rates doubted which way to go and the trade-weighted dollar was even slightly lower (at least temporary), but USD/JPY spiked higher, supported by (cautiously) higher US bond yields setting an intraday top at 78.87. Later in the session, the risk rally ran into resistance.
Whereas sentiment on risk remained fairly constructive but that didn't spur any further EUR/USD gains. Even the rumor mill on Spain, Greece or on the implementation of the OMT was largely ignored. It was all counting down to the NFP. There was a fairly outspoken risk-on reaction on the bond markets and on the equity markets. However, the initial impact of the NFP report on EUR/USD was very limited