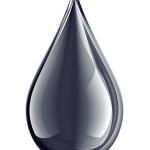 Crude oil closed nearly unchanged Monday, as traders weighed additional signs of weak global oil demand against the prospect of supply disruptions in the Middle East. Nymex crude traded as low as $89.79 earlier in the session, but clawed back its losses as concerns over rising tensions in the Middle East kept traders from pushing prices lower. Several market participants pointed to an article in the German magazine Der Spiegel, which said Iran could create a massive oil spill to block the flow of crude through the Strait of Hormuz. Oil prices have been on a steady downward trend in recent months, as economic troubles in Europe and a tepid recovery in the U.S. curb demand for oil and refined products like gasoline. U.S. prices topped $100 in September but have fallen steadily since.
Underpinning prices, however, remains the threat of supply disruptions due to intensifying unrest in the Middle East. Border skirmishes between Turkey and Syria in recent weeks have raised fears that the civil war in the latter country is spreading to its neighbors, potentially disrupting key oil-transit routes in Turkey or elsewhere.
The European Union, concerned by what it called Iran's refusal to come clean on its nuclear program, imposed a new range of sanctions on Monday intended to hit the country's treasury and increase pressure on its Islamic regime. The EU added Natural Gas to its embargo from Iran, although Iran exports very little NG, it was the significance of the move showing the EU resolve.
Crude oil futures bounced back from a dip below $90 per barrel to closed on a flat note, as traders mulled over economic data from the US and China, developments in the Middle East and strength in the US dollar.
Yesterday's positive retail sales data from the US accompanied by strong eco data over the weekend from China, shows that the global economy is beginning to make a slow recovery. The US reported positive data for a week including jobs, manufacturing and housing, along with consumer confidence and retail sales.
Oil still remains weak after the International Energy Agency reduced its forecast for oil through 2016 along with the IMF reducing global growth and the World Bank reducing forecasts for the Asian Pacific region at the same time.
This morning US bench marked crude oil futures prices are holding a level above $91.60/bbl in International market. In one side, concern of Supply disturbances in Middle East is supporting oil prices as prevailing sanctions on Iran has been further tightened by EU members on yesterday meeting. The US and Israel are going for a military exercise in this month end which indicates, the bonding between two military force of the world. Thus, threat of closing Strait of Hormuz by Iran may not come into picture after the sanction, though the concern is still there in the market. The US energy department reports that, crude oil stocks are likely to increase in a slower pace than prior week. So, higher stock piling in the domestic region might be limiting gains in US bench marked oil prices.
There have been rumors that Iran is ready to negotiate an agreement with the west, but at this time it is more a talking point than a reality.