Breakdown: U.S. Economy and Its Cycles in 18 Brief Points
Posted
June 19, 2013 9:48
(GMT)
|
By Profit Confidential
|
Print
|
Font Size
Add a comment
Want to read more articles like this one?
Enter your e-mail address and read FX Empire content directly from your inbox.
We value your privacy. Your e-mail address will not be shared.
About:
Profit Confidential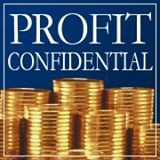 We publish Profit Confidential daily for our Lombardi Financial customers because we believe many of those reporting today's financial news simply don't know what they are telling you! Reporters are trained to tell you the news—not what it can mean for you! What you read in the popular news services, be it the daily newspapers, on the internet or TV, is the news from a "reporter's opinion." And there's the big difference.
View all of Profit Confidential's Articles
Share Your Thoughts: Post a Comment